31 August 2010, JellyBean @ 11:30 am
The mysterious Russian numbers station UVB-76 has once again given us pause to once again wonder what the strange transmission could mean. A few months ago the station reportedly went offline for an extended period of time sparking fears that something in the world was about to happen. Those fears came and then subsided when the station once again began transmitting its mysterious pulse. But for the first time in quite a while the station began transmitting numbers.
Numbers stations first came around at the early stages of the cold war with mysterious short wave radio transmissions that would appear to be entirely nonsensical. And yet they sprang up in every nation showering the airwaves with transmissions that could be described as anywhere from disturbing to downright frightening. The sinister stations have never been completely cracked according to official channels, but even if they had been decoded this information would likely be kept secret. And one of the most interesting and perplexing numbers stations is UVB-76, which has been continuously pulsing out 20 seconds of audio every minute along with a few other cryptic messages.
On August 2nd, the UVB-76 blog noted that three signals were attempting to occupy the same bandwidth space as UVB-76, but exactly why is unknown. Of the three signals, one notably was using dense data bursts which could have been interpreted by a machine to mean something, but to the ear the information sounded like someone running their fingernails over a vinyl record. There was also at this point morse code transmitting at the upper band of UVB-76's transmission. Though the station itself wasn't completely knocked out by this, it was interfering with the signal itself.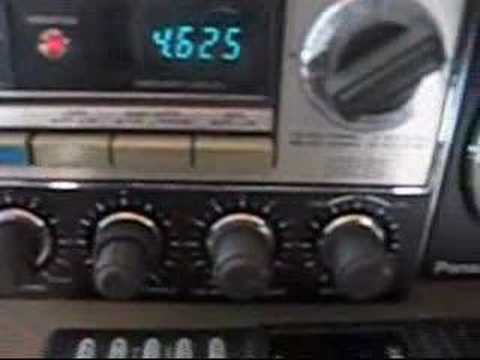 Listen to it on your radio: Frequency 4625 kHz (AM suppressed lower sideband)
Listen to it LIVE here
Read more: Unexplainable.net
2 Comments to "Ultra-Secret Russian 'Doomsday' UVB-76 Station Hiccups Again"
Tweets that mention Ultra-Secret Russian 'Doomsday' UVB-76 Station Hiccups Again | Level Beyond -- Topsy.com — August 31, 2010 @ 11:52 am


[…] This post was mentioned on Twitter by Level Beyond, area51 . org. area51 . org said: Level Beyond: Ultra-Secret Russian 'Doomsday' UVB-76 Station Hiccups Again http://bit.ly/931NiO […]

The Spy Numbers radio stations - a lecture | Level Beyond — August 10, 2011 @ 5:24 am


[…] One of the most famous is UVB-76. Some time ago we wrote an article "Ultra-Secret Russian 'Doomsday' UVB-76 Station Hiccups Again". […]
Write a comment
You need tologin.