23 April 2010, JellyBean @ 6:27 am
Turkmenistan's quest to triple its already copious gas reserves has a fiery new focus: a flaming pit in the middle of the Karakum Desert.
A gaping crater dubbed "Hell's Gate" has been spewing flames and smoldering in a remote part of the isolated Central Asian nation since a Soviet-era drilling accident nearly 40 years ago.
It has attracted some of the few foreign tourists who travel to Turkmenistan — and hundreds of thousands of hits on YouTube videos such as here .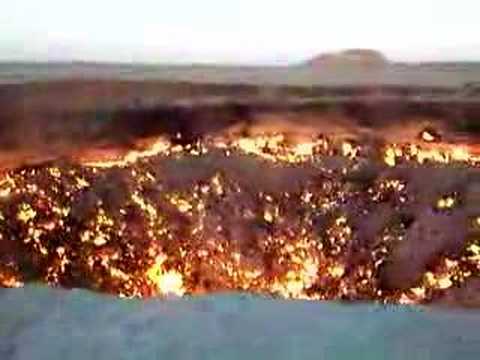 Now it has caught the eye of President Kurbanguly Berdymukhamedov. He visited the crater this week and ordered local authorities to look for ways to get rid of it or ensure it would not hinder the development of nearby gas fields, state television in the tightly controlled nation reported.
Read more:
Write a comment
You need tologin.