10 August 2011, JellyBean @ 5:24 am
Numbers stations (or number stations) are shortwave radio stations of uncertain origin. In the 1950s, Time magazine reported that the numbers stations first appeared shortly after World War II and were using a format that had been used to send weather data during that war.


Numbers stations generally broadcast artificially generated voices reading streams of numbers, words, letters (sometimes using a spelling alphabet), tunes or Morse code. They are in a wide variety of languages and the voices are usually female, although sometimes men's or children's voices are used.
Evidence supports popular assumptions that the broadcasts are used to send messages to spies. This usage has not been publicly acknowledged by any government that may operate a numbers station, although two QSLs have been received from numbers stations by shortwave listeners who sent reception reports to said stations, which is the expected behaviour of a non-clandestine station.
One of the most famous is UVB-76. Some time ago we wrote an article "Ultra-Secret Russian 'Doomsday' UVB-76 Station Hiccups Again".
……………………..
Lecture held at the Delft University of Technology in 2011.
This lecture serves as an introduction to the subject of "Numbers Stations". Mainly because of the time limit of around 60 minutes, including a Q&A.
Enjoy watching and listening to it.
Other examples of Numbers Station: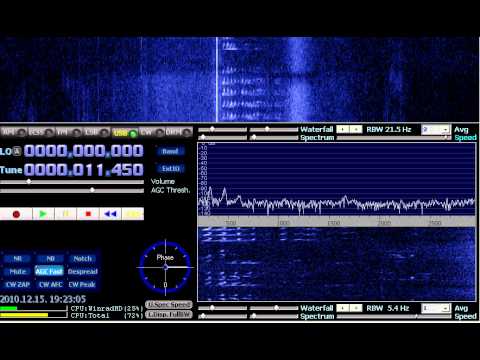 Write a comment
You need tologin.