27 January 2012, JellyBean @ 9:59 am
Princess is the star of New Jersey's Popcorn Park Zoo and she has correctly picked the winner of five of the last six Super Bowls.
She went 14 and 6 predicting regular season and playoff games this year, and has a lifetime record of 88-51.
The Bactrian camel's prognostication skills flow from her love of graham crackers. Zoo general manager John Bergmann places a cracker and writes the name of the competing teams on each hand. Whichever hand Princess nibbles from is her pick.


On Wednesday, she made her pick with no hesitation at all, predicting bad news for Bill Belichick, Tom Brady and the New England Patriots, even though the Las Vegas oddsmakers have New England favored by about 3 points.
Her only miscue in the big game was picking the Indianapolis Colts over the New Orleans Saints two years ago, indicating that even camels know it's generally risky to go against Peyton Manning.
"It started out when a local radio station was looking to have some fun, so they asked Princess who was going to win a particular game each week, and it just took off from there," Bergmann said. "Now we have guys calling up on Sunday morning wanting to know who Princess has picked that week. One guy even asked if she does lottery numbers."
Her best season was 2008, when she got 17 out of 22 games right, including correctly picking the Pittsburgh Steelers to win the Super Bowl.
Princess doesn't do point spreads. But she has nearly mastered the art of picking straight-up winners.
The cunning camel was once the personal pet of heiress Doris Duke, the only child of tobacco and electric energy tycoon James Buchanan Duke.
Doris Duke raised Princess and her sister Babe from youngsters, Bergmann said.
The pair of camels had their own barn, and spent summers at Duke's Rhode Island estate. During bad weather, they were put up in the solarium.
After Duke's death in 1993, the camels stayed on her estate in Hillsborough. Babe died several years ago, leaving just Princess.
When Princess' caretaker was about to retire, the estate offered Princess to Popcorn Park Zoo, which took her in. The zoo cares for abandoned and abused animals.
3 June 2011, JellyBean @ 8:24 am
"When White Buffalo Calf Woman promised to return again, she made some prophecies at that time One of those prophesies was that the birth of a white buffalo calf would be a sign that it would be near the time when she would return again to purify the world.
What she meant by that was that she would bring back harmony again and balance, spiritually. No matter what happens to Miracle in the coming months and years, Joseph Chasing Horse says the birth is a sign from the Great Spirit and the ensuing age of harmony and balance it represents cannot be revoked." – Joseph Chasing Horse
Read more on the White Buffalo Woman story here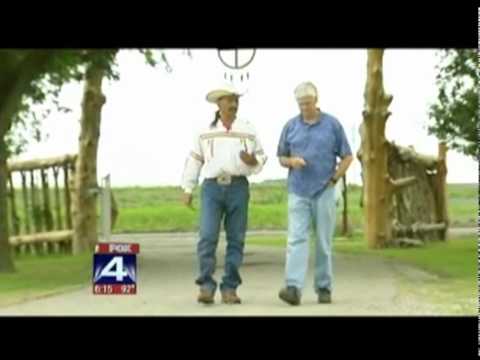 A white buffalo, an animal rich in the lore of Native Americans and sacred to many tribes, was recently born in Texas.

Arby Little Soldier said the remarkable animal was born on his ranch near Greenville, about an hour northeast of Dallas, in the middle of a thunderstorm on May 12.

White buffalo are extremely rare. To be considered sacred they must also have certain markings.

"And that is black nose, black eyes and black-tipped tail. Not the pink eyes or the blue eyes or the pure albino," he said. "This one here is the full one that's counting now. He'd be the third. And the fourth in our Native American prophecy that is the end of the last days."

Little Soldier would like the name the calf Lightning Medicine Cloud, but he must wait until tribal leaders from around the country gather at his ranch to determine what prophecy the animal brings.

The rancher grew up on a reservation in North Dakota. He said his great grandfather was the son of the legendary Chief Sitting Bull.

He and his wife now maintain a herd of about 1,600 bison in North Dakota, selling meat and byproducts. They keep just a small show herd in Texas.

The Little Soldiers believe the last true sacred white buffalo, a female named Miracle, was born in 1994 in Wisconsin.

"They called it back when Miracle was born a pilgrimage. And now we understand a pilgrimage of people who want to come and take the walk and see him in the right way but not a tourist attraction," said Patricia Little Soldier.

Source: MyFoxdfw
Interview with Bill Means of the American Indian Movement about the Lakota legend of the White Buffalo Calf Woman: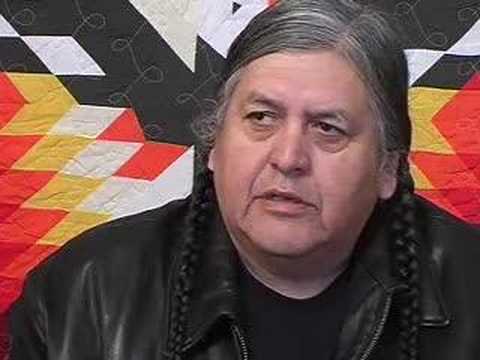 Chief Arvol Looking Horse, 19th generation Keeper of the Sacred White Buffalo Calf Pipe. The leader of the Lakota Dakota Nakota Oyate, the great Sioux nation, is a man with a vision. :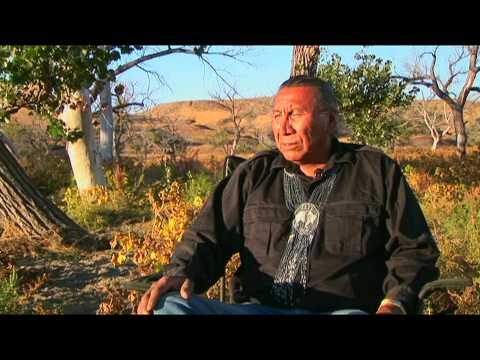 20 May 2011, JellyBean @ 7:06 am
Well tomorrow is the big day! Well at least that is what Harold Camping and his eBible Fellowship members believe. According to the group, tomorrow is going to be Judgement Day!
We previously reported on this and speculated on why this prophecy is biblically incorrect.
Later Weird World News offered Harold Camping and his followers a challenge. If they TRULY believe in what they say, then they should donate all their worldly possessions to James Smith who would use the proceeds to support various charities. You can read the open letter to Harold Camping and his church members HERE.


Until now WWN have had one wishy-washy response which did not put their worldly possessions where their mouths were (so to speak). Not a single church member, or Harold Camping himself have taken them up on the challenge.
From this I can conclude that there must be a little niggling feeling of doubt in their minds. After all Harold Camping previously predicted that the Rapture would occur in September 1994…
In an article "Is Harold Camping and Family Radio a Cult?", the evangelical Got Questions Ministries opposed Camping's teachings because they believe his entire method of Bible interpretation is flawed:
"Harold Camping employs an allegorical method of interpreting Scripture. Because of this method, the meaning of any Scripture passage is purely subjective, subject to the mind and imagination of the person. … Camping's use of an allegorical method of interpretation for Scripture, and especially for unfulfilled prophecy, is fatally flawed. It undermines the very nature of communication. God gave us His Word to communicate very specific information."
According to Camping, the Christian Rapture will take place on May 21, 2011 and that the end of the world will take place five months later on October 21, 2011.
Followers of Camping claim that around 200 million people (approximately 3% of the world's population) will be raptured. As for the remainder of the human population, Camping himself believes in annihilationism, which is the view that those who are not saved will simply cease to be conscious rather than spend eternity in Hell.
Those who were "unsaved" and died prior to May 21 will not be affected by or experience the Rapture or the end of the world.
So what will I be doing tomorrow?
I am off to do a spot of shopping and then a bit of writing…
2 March 2011, JellyBean @ 10:12 am
Chris McCann and Family Radio believe that Judgement Day will take place on May 21, 2011.
McCann appeared on Coast to Coast AM today, telling George Noory that according to the Bible and without a doubt that the end is nigh!
According to an article on their website:
2 Peter 3:8:

But, beloved, be not ignorant of this one thing, that one day is with the Lord as a thousand years, and a thousand years as one day.

….

In 2 Peter 3:8, which is quoted above, Holy God reminds us that one day is as 1,000 years. Therefore, with the correct understanding that the seven days referred to in Genesis 7:4 can be understood as 7,000 years, we learn that when God told Noah there were seven days to escape worldwide destruction, He was also telling the world there would be exactly 7,000 years (one day is as 1,000 years) to escape the wrath of God that would come when He destroys the world on Judgment Day. Because Holy Infinite God is all-knowing, He knows the end from the beginning. He knew how sinful the world would become.

Seven thousand years after 4990 B.C. (the year of the Flood) is the year 2011 A.D. (our calendar).

4990 + 2011 – 1 = 7,000

[One year must be subtracted in going from an Old Testament B.C. calendar date to a New Testament A.D. calendar date because the calendar does not have a year zero.]

Thus Holy God is showing us by the words of 2 Peter 3:8 that He wants us to know that exactly 7,000 years after He destroyed the world with water in Noah's day, He plans to destroy the entire world forever. Because the year 2011 A.D. is exactly 7,000 years after 4990 B.C. when the flood began, the Bible has given us absolute proof that the year 2011 is the end of the world during the Day of Judgment, which will come on the last day of the Day of Judgment.

Amazingly, May 21, 2011 is the 17th day of the 2nd month of the Biblical calendar of our day. Remember, the flood waters also began on the 17th day of the 2nd month, in the year 4990 B.C.

Want to read the whole article? Click here to access the Family Radio article.
This is not the first time we have reported on the End Of The World. Check out other prophecies that never happened HERE and HERE.
I wonder if they have considered this:
"And he said unto them, It is not for you to know the times or the seasons, which the Father hath put in his own power."
Acts 1:17 (King James Version)
I wonder what answer this Christian group makes of that scripture?
I would also remind them of the scripture:
"And saying, Where is the promise of his coming? for since the fathers fell asleep, all things continue as they were from the beginning of the creation."
2 Pet 3:4
If this prophecy does not take place as predicted by this site, then this passage is applicable:
"You may say to yourselves, "How can we know when a message has not been spoken by the LORD ?" If what a prophet proclaims in the name of the LORD does not take place or come true, that is a message the LORD has not spoken. That prophet has spoken presumptuously. Do not be afraid of him."
Deuteronomy 18:20-22 (NIV)
Newer Posts »