25 November 2011, JellyBean @ 3:21 am
A defendant said that it was not just his crimes coming back to haunt him on Wednesday.
Former Mount Gilead police officer Joseph Hughes faced 21 charges against him.
Prosecution exhibits showed the laundry list of stolen goods investigators said they found inside Hughes' Morrow County home, much of which belonged to the county.
One of the 12 air conditioners Hughes was accused of stealing was labled "auditor" in large, black letters, McEntyre reported.
The shocking case took an even stranger turn when the former police officer explained why he was unaware of the stolen property in his basement.
"It's going to sound kind of ridiculous, but we believed that there was some kind of paranormal presence in the basement," Hughes said in court. "It sounds kind of ridiculous but there was evidence to support it."
Hughes' supernatural defense stunned prosecutors and reporters.
"Probably as odd as I've ever heard, was the first," said Tom Elkin of the Morrow County Prosecutor's Office. "I've been practicing since 1983 and I can say that's the first time I've heard of paranormal activity in the course of a trial."
The ghostly defense did not work out well for Hughes. He was found guilty of 18 out of 20 charges.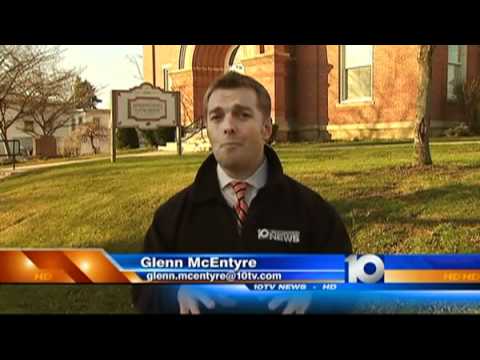 21 February 2011, JellyBean @ 8:26 am
'Gawd Bless America' is a upcoming documentary that shows the fraudulent side of the paranormal.
In 2008, the thirtysomething Freeman and the then-sixtysomething Tessina went off on a cross-country adventure to interview so-called experts on alien abductions, ghost hunting, crop circles, psychic healing and more, all in an effort to expose the truth behind their wild, other-worldly claims.
The result is "Gawd Bless America," a documentary opening in theaters March 4, that blends "Borat"-like antics with "Religulous"-like irreverence to reach, Freeman said, something "real."
Read more about it HERE
Thanks to Ghost Theory for the heads-up!
12 October 2010, JellyBean @ 9:55 am
11 October 2010, JellyBean @ 12:17 pm
In my research I have found so many stories of the paranormal from all over the world. From the Tokoloshe in South Africa to the Aswang in the Philippines, from the Yeren in China to close encounters in Russia.
Most of us westerners usually focus on the stories that are reported by western press and we miss out on a lot of stories from countries that are third world. Some sites, such as Inexplicata, have brought to light some of these stories, but for the most part, they remain hidden in obscure (at least to most of us) newspapers and reports.
I have set myself a challenge for the coming year or so – telling at least one story of the weird, strange, bizarre or paranormal from each country in the world.
This is where I need your help. If you have a story of the strange or paranormal from your country, or even just some local folklore or legend, please send me a message with an outline and I will attempt to write an article about it.
Some of the articles may appear on our sister site Strange News Daily, but I will also include it here.
Newer Posts »