20 September 2011, JellyBean @ 6:36 am
A Northern Territory man was shaken after an encounter with a UFO south of Tennant Creek. The man, who wished to be identified only as Aiden, was an hour south of Tennant Creek on his way to Melbourne when he noticed a bright light following him closely. Aiden said he had left Tennant Creek at about 3.30am.


"About an hour after I had set off I looked in my side mirror and noticed a light behind me," he said. He thought nothing of it, believing it was another car – but the light got brighter. "I thought 'geez, they must be driving fast' as I was doing 120km/h," he said. "When I looked again after a few minutes the light was really bright but it was in the bloody sky."
Aiden said he started to freak out when he noticed the light was not coming from another car or truck. "I put the foot down a bit more," he said. "Then I looked back again and this time the light was huge and the most brightest light I had ever seen. But the strange thing is that the light had like an orange colour to it, but was white at the same time.
"It was about the size of a large car and stayed with me for about 20 or 30 minutes. I said to myself: 'no, no, no, not me, go and take someone else, I am not interested," he said. Expert Territory UFOlogist Alan Ferguson said it had happened many times before. "The Aborigines called them 'min min' lights'," Mr Ferguson said.
Source: NT News
16 September 2011, JellyBean @ 4:13 am
Is this a new Phoenix lights episode? Seen as far away as Nevada and Colorado, This event has now received extensive attention.
Occurring early Wednesday evening (September 14) and continuing through the night, was a two anomaly event:


The first event was witnessed as an orange dot streaking across the sky that looks almost like horizontal lightning but different enough to know that it is definitely something else. The dot hovered over onlookers for a short time and then vanished.
Approx 40 minutes passed before the second anomaly appeared The second is an intense glowing light that some are thinking is a meteor. Witness Brien McElhatten described the UFO to ABC news as a horizontal "roman candle" with "smaller pieces falling off of it" as it moved. The brightly lit object was easily visible in the sky. One onlooker described as a "massive green ball, shooting through the sky with a big white tail".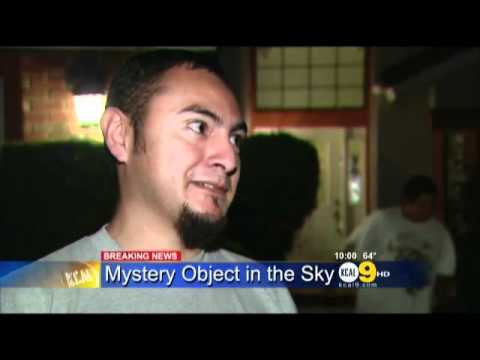 The Phoenix sheriffs office has been swamped with calls and the glowing anomaly even has NASA and the National Weather Service baffled at the moment.
1 August 2011, JellyBean @ 5:53 am
On July 27, 2011 residents report seeing a bright light and noise as a large glowing UFO/USO like object crashed into the ocean at Flagler Beach Florida.
UFO sighting was videotaped around 12AM on July 25, 2011 in district 3, Hochiminh City, Vietnam. And 48 hours later, similar kind of UFO crashed into the ocean at Flagler Beach, Florida, USA on July 27, 2011.
Thanks to UFO-Blogger
29 July 2011, JellyBean @ 5:16 am
A strange video from NBC News SkyCam at Fort Worth, Texas, has surfaced on the web. The video shows a live traffic shot in the Fort Worth area at normal speeds. In the far horizon, you can clearly see a white light descending towards earth at an incredible speed only to make an impossible sharp turn, right back towards space.
Hoax or not?
Newer Posts »