23 June 2011, JellyBean @ 6:29 am
15 March 2011, JellyBean @ 8:56 am
The earthquake and tsunami that have recently taken place in Japan, along with the nuclear aftermath are a major event of this year. Such devastation will surely be one of the news events of the decade.
Why did the psychics not predict this happening? Or did they?
If you take a look at predictions for 2011 on the Strange News Daily Blog, not one of the psychics covered predicted in detail that such a devastating event would take place.


Looking at the Psychic Twins website, they claim that they had made the prediction in an article for Samuel Chong for Chinese Google on 6/15/10. No further details are provided, or links to the article.
Their predictions as rather hard to check as they only write down their claims after the event. If they wrote their predictions down before the event they would be rather more credible.
Psychic Nikki predicted in her 2011 predictions:
73) A huge earthquake in Japan.
there is no mention of the tsunami or any nuclear issues. Considering that Japan is hit by 'huge' earthquakes pretty often, I would not say that this one was specific.
Craig Hamilton-Parker only mentioned "This will be a year of earthquakes and volcanic activity" but was more specific in saying that most would take place in the US. No mention was made for Japan specifically.
Canadian psychic and medium, Blair Robertson, correctly predicts Japanese earthquake and tsunami in quite a dramatic fashion.
On March 8, he sealed his prediction in an envelope, to be opened during a fundraiser to benefit Relay for Life – Canadian Cancer Society in Shawville, Quebec.
The envelope was sent ahead via courier to the local town hall and placed in the town safe.
Shawville Mayor Albert Armstrong opened the envelope on stage this weekend in front of nearly 200 people.
Robertson had accurately predicted that a massive earthquake and subsequent tsunami would affect Japan "on Friday or Saturday," the astonished Mayor read.
"I had no idea it would be as bad as it turned out," said Robertson,"And I never got anything about the destruction of the nuclear reactor."
He does the predictions as a hobby and posts them on each week on his website.
He also admits that he is not always 100% accurate. He had previously correctly predicted the New Zealand earthquake and even the problems of Charlie Sheen.
Was this an elaborate stage trick, or is this the only case so far where a psychic has got it pretty much exactly right?
On 7-2-2011 a member of the Above Top Secret Forum wrote of a dream they had:
OK, I have never bothered posting anything like this before, but though this was a good a time as any to start!.

By no means am saying that I am psychic of have precognitive skills.

Last night, I had a brief dream in which I saw a map of the USGS world view (which I do check on and off)

On it I saw a LARGE RED sqaure surrounded by many other smaller squares just of the east coast of Japan. The thing was this square was much larger than the normal size square USGS put up for a 7+

Normally would not think much of this, but this was one of those that sticks clearly in my mind, and I can still see with my waking eye.

– Just to add previously I have had experience of having headaches prior to large EQ's including just prior to the Chile quake I woke up with an urge to watch videos of the 2004 Tsunami, which was unexplained. Later I was involved in the massive thread about that quake and the ensuing Tsunami warnings.

Just though everyone might like to know. And if not, then whatever.
Eerily this dream seems to have come true! Is this a case of a psychic vision, or is it just synchronicity? Another person also questioned this prediction as Japan has many large earthquakes each year.
It seems as though these predictions raise more questions than they answer about whether certain people have access to a hidden knowledge of things to come. My guess is that it is down to belief.
14 March 2011, JellyBean @ 7:27 am
The earthquake and following tsunami in Japan was tragic and devastating. My thoughts go out to all those who have been affected by this terrible event.
Of course immediately following these kinds of tragedies, theories start popping up to explain it. Here are a sample of the theories that are being bandied about the net:
Solar Flare
Japanese media reported at least 1,000 people are presumed dead from Friday's massive 8.9 earthquake, most drowned by Tsunami that swept across the northeast coast of the island nation.

And its not only a coincidence that it happened exactly after 24 hours Solar flare hit Earth.

According to NASA website March 9th ended with a powerful solar flare. Earth-orbiting satellites detected an X1.5-class explosion from behemoth sunspot 1166 around 2323 UT. A movie from NASA's Solar Dynamics Observatory (above) shows a bright flash of UV radiation plus some material being hurled away from the blast site.

In addition, on March 10, 2011 around 0630 UT, a CME did strike a glaceing blow to Earth's magnetic field. This was a result of an M3 flare that occurred late on March 7, 2011.

At 2,200 km/sec, this was the fasted CME since September 2005.

Read more about this HERE
HAARP Caused Japan Earthquake
In a latest statement Benjamin Fulford said, Earthquake attack on Japan originated in New Mexico and Nevada, U.S. New Madrid fault line next target.

The horrific earthquake weapon HAARP (which can also cause spacequake) attack on Japan on March 11, 2011 which resulting in 10 meter tsunamis along much of Japan's coast line came from rogue elements of the U.S. government located in underground bases in New Mexico and Nevada, according to pentagon and CIA sources.

The next target will be the New Madrid fault line in the South- Midwestern United States, according to threats originating from the Nazi George Bush Senior faction of the U.S. government.

The United States is supposed to be an ally of Japan, we demand that you immediately send men with tanks and guns to take these bases and arrest these genocidal rogues. You know who they are and you know where they are, you must act or your own people will be next.

Read more about this theory HERE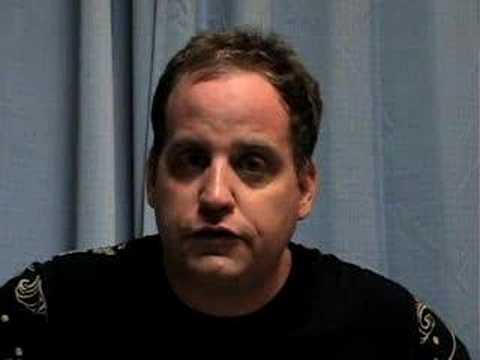 Benjamin Fulford on HAARP (2008)
UFO Sighting Videotaped Over Japan Tsunami
While in a latest statement Benjamin Fulford said, Earthquake attack on Japan originated in New Mexico and Nevada and U.S. New Madrid fault line will be the next target. UFO sightings were videotaped over Japan Tsunami .

According to UFO-Blogger regular reader "This is going to sound a bit crazy but i believe there is a link between disasters and UFO's.

I have been looking at you tube as well as internet sources provided by Google and have seen and read many things.

There is video evidence on you tube that show a mysterious object either just before or just after some of the well known disasters. These links show some idea of what i mean, whether its a natural disaster or one from a man made object.

Read more HERE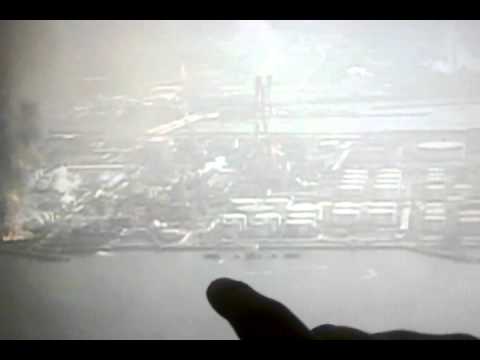 The Supermoon Theory
JAPAN'S devastating earthquake comes just days after a warning that an extreme "supermoon" would spark chaos across the globe.

On March 19, the moon will loom large in our skies and be at its closest distance from the Earth in 18 years.

And weather bloggers noted there was a supermoon just before the last monster tsunami in Asia on Boxing Day 2004.

Conspiracy theorists on the internet have made catastrophic predictions of tidal waves, volcanic eruptions and earthquakes.

Next week the moon will pass a mere 221,567 miles from our planet and some amateur scientists have been predicting extreme conditions all over the world.

The event — known as a lunar perigee — happens when a full or new moon comes within 90 per cent of its closest approach possible.

Read more on this theory HERE
Meteorologist, astrophysicist, consultant, and owner of the business Weather Action, Piers Corbyn, talks with Alex about the Japanese tsunami.
As time goes by, there will be other theories that pop up. What we have to do is to keep focussed on the human suffering and loss suffered by the people of Japan and not be distracted by these theories.
12 November 2010, JellyBean @ 11:14 am
It looks like everyone is racing to get robots on the moon. Recently we heard that NASA will attempt to send a 'humanoid' up in as little as 100 days. Now we hear of Japan getting in on the act. China is also rumoured to be gearing up for one too.
If an Osaka-based business group known as known as the Space Oriented Higashiosaka Leading Association (SOHLA) has its way, there will be a humanoid robot on the moon by the year 2015.

Maido-kun is a wheeled humanoid and the newest in a long line of metallic wonders coming from a nation enamored with robots. This one is designed to function in the harsh lunar environment where it is thought that wheels may prove more practical than legs.

"Humanoid robots are glamorous, and they tend to get people fired up. We hope to develop a charming robot to fulfill the dream of going to space," said SOHLA board member Noriyuki Yoshida.

Since 2005, the Japan Aerospace Exploration Agency (JAXA) has had plans to send robots to the moon with the target date somewhere in 2015, but they were at first concentrating on robots with two legs. Wheels began to seem more feasible for navigating along the lunar landscape.
Source: WeirdAsiaNews
Newer Posts »