3 March 2011, JellyBean @ 7:49 am
The UK National Archives have released the single largest collection of UFO files to date with over 8 500 documents released.
The documents released are policy and intelligence documents covering a 60 year span from the 1950s almost to the present day. The 35 files include papers produced by the Ministry of Defence, the Foreign and Commonwealth Office, the Home Office and United Nations.
Although insightful, this release will also prompt furious discussion and accusations due to what was left out or were 'lost'.
It is revealed that in April 1979 the Home Office issued guidance to all police forces, fire services and councils about what to do in the event of a 'nuclear satellite crash'. 'Nuclear satellite crash'was their special code for UFO wreckage from space that could be radioactive.
Another revealing document talks about how in November 1978, the House of Lords held a three-hour debate on UFOs – the only full debate on UFO's ever held in Parliament.
One of the highlights from the UFO reports released today are two striking colour photographs of a strange "atmospheric occurrence" taken by a member of the RAF in 2004.
The photographer was on holiday in Sri Lanka when he heard a clap of thunder. Then he saw a doughnut-shaped cloud in the sky that "did not rise but headed from the high atmosphere towards the earth."
The document most likely to prompt conspiracy theories aout UFO's details the now famous Rendlesham Forest incident.
It emerged that when the MoD (Ministry of Defence) trawled its records in 2000, the Defence Intelligence files for 1980-82 that would have covered the incident were found to have been inexplicably destroyed. Files from the years directly before and afterwards survive.
Did someone purposefully remove these documents? Does the government feel that the revelations of this incident would be too much for the public?
More recently, 15 unidentified aircraft were detected on radar approaching the UK in the months before 9/11.
On September 11 itself just one UFO report was received.
You can read / download these documents for yourself at The National Archives
2 March 2011, JellyBean @ 10:09 am
Have you noticed that recently there have been an increase in the number of UFO sightings/interactions? I wonder if we are close to a time when aliens will contact us in a way that everyone will believe.
This incident is a little difficult to believe … but who knows?!
Air traffic controllers in Siberia claim they were buzzed by a high-speed UFO with a female sounding alien who spoke in an unintelligible cat-like language.

The mystery object suddenly burst onto flight monitors over the remote Russian diamond capital of Yakutsk.

It was shown flying at a speed of slightly over 6000 mph, and rapidly changing direction in the early morning sky, it is claimed.

The UFO was logged at a height of 64, 895 feet above sea level and appeared to interfere with aviation frequencies.

On footage posted on You Tube, an air traffic controller made clear he sought to make contact with the UFO.

Read more of the article on The Daily Mail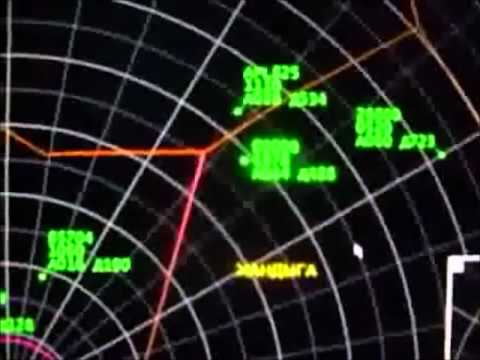 Translation:
"Radar system has demonstrated the speed of the object 9800 km / h, and the height of 19,780 meters. He changed direction? instantly and did not send any indefikatsionnyh no signals, and a secondary radar pointed object by default as the number 00000. Aviabort also stated that the object interfered with aviation frequencies, complicating the work of pilots and air traffic controllers. "
23 February 2011, JellyBean @ 10:01 am
Former astronaut, Dr Edgar Mitchell recently revealed on the podcast 'The Unexplained with Howard Hughes' that a 'cabal' of people from the military industrial complex hold definitive proof of aliens and UFO's.
"It is a matter of power and control – who controls the most powerful technology in and out of this world that can get us somewhere else and who can make the most money out of it," Dr Mitchell said.
The leadership of this cabal in not strictly government, although some government officials are involved, he told Howard Hughes.


He said that he believes that many alien species have interacted with humans. Some of these he believes have been involved over several hundred years.
"There are those (Aliens) who are trying to help us, but it is also up to us to help ourselves," he said.
Mitchell went on to say that he doesn't have any definitive, hard proof of aliens, but bases his opinion on accounts and information given to him by people in positions of power.
The interview also covered his career as an astronaut, our planet and moon-landing skeptics.
You can hear the entire interview on the 'The Unexplained with Howard Hughes' podcast.
24 January 2011, JellyBean @ 11:36 am
I have had a number of people writing to me asking about the recent article doing the rounds on the web concerning the Chinese TV report on an impending UFO disclosure by Obama. Take a look at the CCTV report here: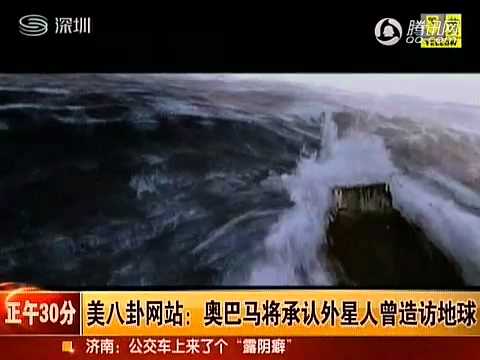 As you can see, Chinese TV did indeed report on disclosure. A closer look at their source reveals a problem. Xinhua is quoting an article that was put up on Allnewsweb in December, and then made popular on January 21 by Alfred Lambremont Webre on the Examiner website.
All News Web and it's author Michael Cohen are known to release articles which are questionable at best and downright fake at worst. Articles are often written without any references or verifiable sources. Articles appearing on the Examiner are also pretty 'iffy'.
When translating the TV news report, the anchor clearly says in Chinese:
"A US tabloid site reveals Obama will acknowledge UFO visitations…"
The question then comes up: Why would Chinese TV report on what a U.S. tabloid says?
At present the Chinese premier, Hu Jintao is in the US to hold various talks. It is my opinion that the Chinese are using this story to poke fun at the US which in turn makes China look better – particularly in the eyes of the Chinese people.
The TV report was not meant to be taken seriously by the Chinese viewers, and it should not be taken seriously by anyone with an interest in UFO subjects.
Newer Posts »