13 September 2010, JellyBean @ 7:49 am
What, if anything, is lurking in the depths of England's Lake Windemere?
Over the past 4 years there have been 7 sightings of a mysterious creature which witnesses claim is a long, humpbacked animal. Now a team is searching the lake for evidence that it really exists.
The 'monster', named Bow-Nessie in a tribute to the Loch Ness Monster in Scotland, lurks in a lake that is about 11 miles in length and 220 feet deep in places.
The team's sonar has not detected anything strange so far, but the team did report seeing a strange 20 foot disturbance in the water.
Hunt organiser, psychic Dean Maynard, said:
'We've had more creature sightings here than at Loch Ness in recent years so we think it's time that Bow-Nessie received more attention.'
Back in 2009, Maynard previously searched for evidence of the creature. On the morning of the search John McKeown of Lakes TV went off to get some shots of the lake for a documentary he was filming about Dean's investigation, what he went onto to film was probably the best video evidence ever caught of 'Bownessie' on Windermere lake…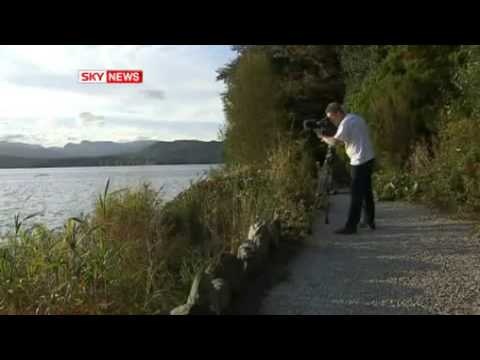 On his website, Maynard claims:
"Dean 'Midas' Maynard is one of the country's top Celebrity & Sports Prediction Experts, who uses his psychic ability to forecast and support a range of participants in celebrity and sporting careers. Nicknamed 'Midas' by the press due to his many successful predictions, Dean has received widespread acclaim in the UK and USA, in the media and online."
Could this be real, imagined or just a publicity stunt?
Check out: Dean Maynard's site
Write a comment
You need tologin.