29 August 2008, JellyBean @ 3:57 am
An Unidentified Flying Object was supposedly seen by a number of people at the Gateway of India in Mumbai on Thursday. Video was also supposedly taken of the mysterious object and posted on Youtube.
The video shows a strange object coming out of nowhere, remaining in view for some seconds before vanishing again.
Personally I feel that the video looks totally fake. Here it is for you to decide: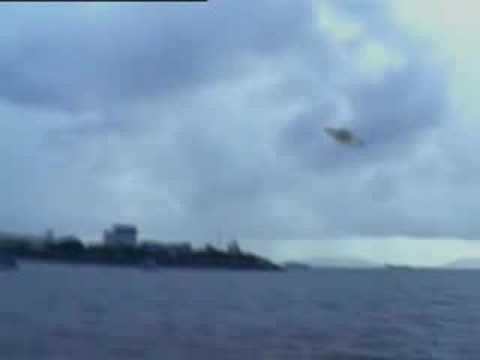 The problem is that many people have come forward to say they have seen the UFO. Inevitably this raises a number of questions: Did people actually see something, or is it just a case of people just trying to get their 2 minutes of fame? Is this a fake video put up to discredit a real sighting?
One Mumbai resident told media: "There is another world beyond the earth and the sighting of UFOs confirms this."
Another resident was not as enthusiastic: "UFO sighting in Mumbai? Guess someone had too much free time. How can someone possibly spot a UFO in the city filled with smoke, smoke and more smoke?."
Merinews: UFO sighted in Mumbai
Comment below or in the forum
Write a comment
You need tologin.