17 October 2008, JellyBean @ 8:51 am
What exactly is stalking the town of Clodomira in the province of Santiago del Estero, Argentina?
Last week a group of friends, Juan Carlos Roldan, his brother Javier and five friends were playing near a fountain when all of a sudden a small "creepy gnome" ran towards them scaring them badly. One of the teens recorded the event on a mobile phone, which was later sent for forensic tests. The experts who examined the footage say that is is 'credible'.
Juan, who filmed the creature told reporters "It was walking sideways and was wearing dark clothes. But it was impossible to see its face because its face was covered in shadows." The group of friends whose ages range from 15 to 22 described the creature as running sideways on two legs, wearing dark clothing, having a pointy head and barking like a dog.
[ad#ad-1]
They described how they filmed it before running away in panic. Later they returned to pick up a few of their belongings but did not see the creature again.
Photographic expert Aldegonda Alvarz, of Universidad Nacional de Santiago del Estero, yesterday said: "This video footage seems credible. We could be looking at another 'petido orejudo' – small being."

The video is eerily similar to another incident caught on tape back in the town of General Guemes, in the province of Salta, Argentina, in March. The release of the first video sparked off hundreds of people coming forward with their own sightings. The town's mayor and the local police chief have subsequently admitted that they have known about this strange creature for around 20 years now.
Here is the first video:
<center>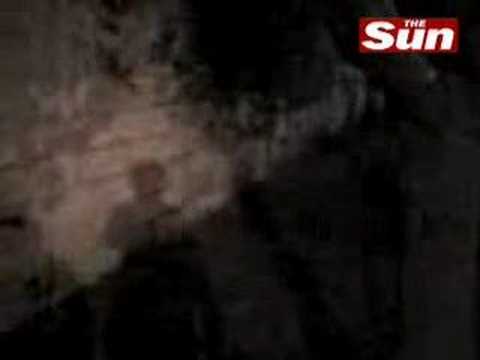 </center>
The Sun: 'Creepy gnome' back on prowl
 
Write a comment
You need tologin.