21 June 2012, JellyBean @ 5:25 am
A housemaid in Dubai has been accused of urinating in the tea kettle of her sponsor's family and endangering their lives.
She believed that her urine would enchant them to treat her better.
Prosecutors charged the 26-year-old Indonesian housemaid, D.R., of intentionally endangering the life of her Emirati sponsor and his family by urinating in the tea kettle and serving them the tea.


Records said the defendant urinated in the teakettle and served the tea to the family seven times in the month of April.
When the defendant appeared before the Dubai Misdemeanour Court on Tuesday, she failed to admit or deny her accusation due to the absence of a translator.
When asked by the judge on what language she spoke, D.R. stood in courtroom nine and confidently said: "I speak Arabic." The judge adjourned the case until an Indonesian translator is made available on July 8.
On being questioned by prosecutors, D.R. confessed that she had urinated in her sponsor's tea kettle to enchant them so that they would treat her better.
"Yes, I peed in the tea that I served them nearly seven times last April. My sponsor's wife was constantly complaining .. .once I met my countrywoman and asked her for advice to make my sponsor and his family treat me better and love me more.
"She advised me to pee in the bathtub of my sponsor's washroom and urinate in the tea before serving it to them. I did so nearly seven times until I got exposed.
"When the wife confronted me, I told her what I did. I used to urinate in a cup inside my washroom and then would go and pour some of the urine in her bathroom," the housemaid said.
D.R. alleged that she used to put around a teaspoon of her urine in the tea kettle before serving the tea.
She claimed that her sponsor, his wife and her brother drank the tea.
Meanwhile, the Emirati sponsor testified that he reported D.R. to the police after he discovered four pools of urine in the washroom over different occasions.
"Every time I asked her about the pool of urine, she denied any responsibility. However, on the day when I was taking her to the police in my car, she admitted that she had peed in the bathroom and tea kettle to enchant us and treat her better," he claimed.
The trial continues.
14 March 2011, JellyBean @ 6:38 am
Personally I do not believe in 'Indigo children' and I really think that this entire story is a load of bunk. However, I think that some people may find this interesting and it would be interesting to see what Boriska is saying now in 2011.
Project Camelot Interviews Boriska:
…………………………
Boris Kipriyanovich is an Indigo Child, probably the most famous in Russia. Boriska, or 'little Boris', was featured in Pravda after Gennady Belimov, a university professor in the Volgograd region of Russia, witnessed Boriska, then aged just seven, astound an adult audience during a camping trip in which he held them spellbound for an hour and a half as he recounted tales of past lives on Mars and Lemuria, and warned of catastrophes due to affect the Earth in 2009 and 2013.
Within a short time, word was spreading within Russia about what this diminutive prophet had to say, especially once the story was picked by Moscow's premier newspaper.
Word filtered to the west, where we first heard about him in our interview with Michael St Clair last year. Meanwhile, there had been a short piece about him in Nexus Magazine which had stirred up a huge amount of interest.
So Project Camelot decided to travel to Russia to find him. It seems we were the first westerners to have made the journey. On 8 October, we were privileged to interview him with his mother, Nadya, near Moscow where Nadya had brought him to attend a special school for gifted children. They live in a small one-roomed apartment. The father is absent. We will do all we can to help.
Boriska was twelve on 11 January 2008. Nearly a teenager, he is charming, delightful, shy, alert, perceptive, sensitive, and clearly highly intelligent. His most memorable comment to us was when Kerry asked him what he thought of the people of planet Earth. "I don't like saying bad things about people", he replied…
From: Project Camelot
2 March 2011, JellyBean @ 11:15 am
Looking at Colton Burpo today you would never know that he almost died as a four year old in 2003. This week Fox News' Gretchen Carlson broke the story that heaven definitely exists.
A boy who almost died from a ruptured appendix has said he met the dead sister he did not know existed.

Four-year-old Colton Burpo was misdiagnosed with flu while his family, from Imperial, a small town in Nebraska, were on a trip to Colorado. By the time they returned home he was seriously ill and had to undergo emergency surgery twice.

While he was in surgery his parents, Todd and Sonya, prayed, believing they were going to lose their son. However, when Colton recovered he astonished them by describing scenes of them praying while he was being operated on.

Read more of this amazing story on Daily Mail
http://www.dailymotion.com/video/xh4v0r
and…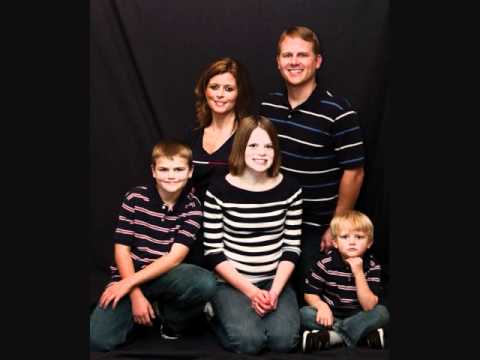 The Burpo family has now written a book about the experience and Colton, aged 11, continues to share his experiences of heaven.
5 January 2011, JellyBean @ 6:02 pm
More and more animals are being found dead as the mysterious spate of mass bird and fish deaths has turned into a global phenomenon.
The mass deaths now include:
450 red-winged blackbirds, brown-headed cowbirds, grackles and starlings found littering a highway in Baton Rouge, Louisiana
3,000 blackbirds on roofs and roads in the small town of Beebe, Arkansas
100 tons of sardines, croaker and catfish wash up dead on Brazilian coast
Thousands of 'devil crabs' washed up along the Kent coast near Thanet, England
Thousands of drum fish washed along a 20-mile stretch of the Arkansas River
Tens of thousands of small fish in Chesapeake Bay, Maryland
Hundreds of snapper fish found dead in New Zealand
Experts are blaming the deaths on New Year fireworks, thunderstorms, cold weather, parasites and even poisoning. Around the web people are talking about 2012 and the Mayan Prophecies, Armageddon and government conspiracies.
Results of the testing of the dead animals are not expected for at least two weeks. Until we get the results (assuming they aren't covered up!) we have nothing to go on but the words of these 'experts' and the theories of doom.
Newer Posts »