10 April 2012, JellyBean @ 5:31 am
A mysterious round white object was filmed whizzing around a passenger plane above Seoul, the capital of South Korea, on April 7.
The clip begins with the 'craft' at the bottom of the screen, keeping pace with the passenger plane.
But then it speeds up and rises in altitude before zipping off out of shot, just as the startled person filming it tries to zoom in for a closer look.
When the UFO accelerates he can be heard making some sort of exclamation, as if trying to draw someone's attention to it.
The video was uploaded by YouTube user 'Crazybreakingnews', who commented: 'It looks a little bit strange and not really similar to the other videos. If it's really real and not a fake, it looks like a kind of military drone.'
Several YouTube users are convinced it's a UFO of some sort, but others remain sceptical.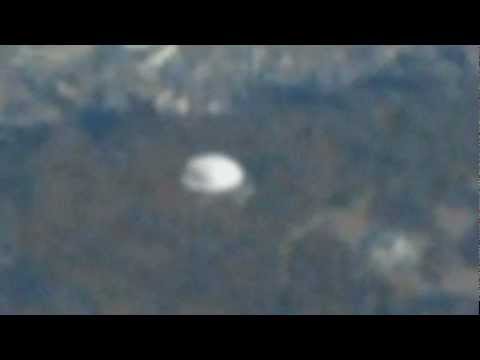 18 January 2012, JellyBean @ 4:24 am
University of California-Berkeley scientists have taken the first step in an attempt to decipher signals they believe could have been sent by aliens.
New research from the university's Kepler team, a division of the Mountain View, Calif.-based Search for Extra Terrestrial Intelligence (SETI) project, suggests that certain radio signals picked up by the project's telescope may have been transmitted by extraterrestrials.


"These signals look similar to what we think might be produced from an extraterrestrial technology," researchers wrote on the project's website Friday.
"They are narrow in frequency, much narrower than would be produced by any known astrophysical phenomena, and they drift in frequency with time, as we would expect because of the Doppler effect imposed by the relative motion of the transmitter and the receiving radio telescope."
But scientists conducting the research were quick to point out that the signals could — and likely do — mean nothing.
"It's not fair to say we've taken the very first step in finding extraterrestrials. I think it's fair to say that we made some progress in the analysis of the new data," said Andrew Siemion, a University of California-Berkeley Ph.D. candidate and lead researcher on the study.
Other astronomers also stressed that the signals detected could very well be telecommunications signals sent by a familiar species — us.
"They're definitely picking up an intelligent species, but one that's likely well known to us — ourselves," said Dr. Seth Shostak, a SETI senior astronomer.
"This is very common. It would require quite a bit of follow-up to determine whether it's E.T. or just AT&T."
23 December 2011, JellyBean @ 12:31 pm
A mysterious, large metallic ball fell out of the sky on a remote grassland in Namibia, prompting baffled authorities to contact NASA and the European space agency.
The hollow ball with a circumference of 1.1 metres (43 inches) was found near a village in the north of the country some 750 kilometres (480 miles) from the capital Windhoek, according to police forensics director Paul Ludik.


Locals had heard several small explosions a few days beforehand, he said.
With a diameter of 35 centimetres (14 inches), the ball has a rough surface and appears to consist of "two halves welded together".
It was made of a "metal alloy known to man" and weighed six kilogrammes (13 pounds), said Ludik.
It was found 18 metres from its landing spot, a hole 33 centimetres deep and 3.8 meters wide.
Several such balls have dropped in southern Africa, Australia and Latin America in the past twenty years, authorities found in an Internet search.
The sphere was discovered mid-November, but authorities first did tests before announcing the find.
Police deputy inspector general Vilho Hifindaka concluded the sphere did not pose any danger.
"It is not an explosive device, but rather hollow, but we had to investigate all this first," he said.
15 November 2011, JellyBean @ 3:37 am
The controversial signal received from interstellar space in 1977 remains a puzzle and as yet, defies a natural explanation, an expert has said.


Researchers working at the Big Ear radio observatory at Ohio State University in 1977 discovered a record of a signal received from deep space.
"It's called the 'Wow' signal because it wasn't heard or picked up at the time. It was in the computer record which in those days was printed out on sheets of paper," Professor Paul Davies told News24.
Davies is the chair of the Seti (Search for Extraterrestrial Intelligence): Post-Detection Science and Technology Taskgroup of the International Academy of Astronautics and a professor at Arizona State University.
"It was a rather long pulse; it wasn't a blip. It's never been satisfactorily explained as a natural phenomenon," he said.
Read more on News24
« Older Posts — Newer Posts »