3 December 2008, JellyBean @ 8:50 am
The population of Córrego Salgado and Alegre, city of Itarema, [Ceará, Brazil], have been seeing in the last few days the visitation of a UFO that has been spreading panic. According to witnesses, the object usually flies over around at 6PM. Ufologist José Agobar is currently visiting Itarema and talking with witnesses that saw the object and analyzing possible evidence".
A child who witnessed the UFO was victim of perforations and underwent surgery. The boy suffered a cut that has taken nine stitches. Professor José Agobar alerted the local population to take care because new UFOs could appear. According to Agobar, this phenomenon repeats itself every 10 years.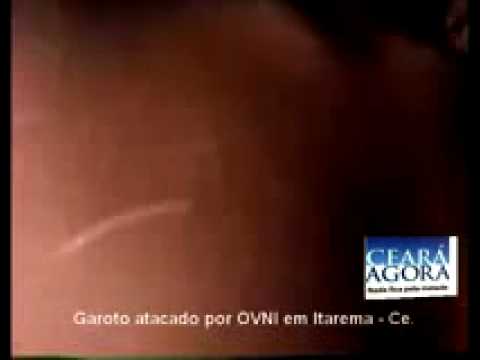 The boy, 6-years-old, was attacked near his own house. Despite his young age, he tells by himself the story that he saw a "burning star" over the Moon that suddenly stopped burning and landed. From it, two creatures came out and tried to grab him. Luckily, due to a barbed wire in which the creatures apparently entangled themselves, the boy managed to escape. But not before one of the creatures got something like a knife from its mouth and "poked" (that's the word used by the boy, "cutucar" in Portuguese) him.
Read more about this story on Forgetomori: Alien attacks boy… with a "knife" from its mouth
[ad#ad-1]
Write a comment
You need tologin.