14 March 2011, JellyBean @ 6:38 am
Personally I do not believe in 'Indigo children' and I really think that this entire story is a load of bunk. However, I think that some people may find this interesting and it would be interesting to see what Boriska is saying now in 2011.
Project Camelot Interviews Boriska:
…………………………
Boris Kipriyanovich is an Indigo Child, probably the most famous in Russia. Boriska, or 'little Boris', was featured in Pravda after Gennady Belimov, a university professor in the Volgograd region of Russia, witnessed Boriska, then aged just seven, astound an adult audience during a camping trip in which he held them spellbound for an hour and a half as he recounted tales of past lives on Mars and Lemuria, and warned of catastrophes due to affect the Earth in 2009 and 2013.
Within a short time, word was spreading within Russia about what this diminutive prophet had to say, especially once the story was picked by Moscow's premier newspaper.
Word filtered to the west, where we first heard about him in our interview with Michael St Clair last year. Meanwhile, there had been a short piece about him in Nexus Magazine which had stirred up a huge amount of interest.
So Project Camelot decided to travel to Russia to find him. It seems we were the first westerners to have made the journey. On 8 October, we were privileged to interview him with his mother, Nadya, near Moscow where Nadya had brought him to attend a special school for gifted children. They live in a small one-roomed apartment. The father is absent. We will do all we can to help.
Boriska was twelve on 11 January 2008. Nearly a teenager, he is charming, delightful, shy, alert, perceptive, sensitive, and clearly highly intelligent. His most memorable comment to us was when Kerry asked him what he thought of the people of planet Earth. "I don't like saying bad things about people", he replied…
From: Project Camelot
Related Reading:
2 March 2011, JellyBean @ 10:09 am
Have you noticed that recently there have been an increase in the number of UFO sightings/interactions? I wonder if we are close to a time when aliens will contact us in a way that everyone will believe.
This incident is a little difficult to believe … but who knows?!
Air traffic controllers in Siberia claim they were buzzed by a high-speed UFO with a female sounding alien who spoke in an unintelligible cat-like language.

The mystery object suddenly burst onto flight monitors over the remote Russian diamond capital of Yakutsk.

It was shown flying at a speed of slightly over 6000 mph, and rapidly changing direction in the early morning sky, it is claimed.

The UFO was logged at a height of 64, 895 feet above sea level and appeared to interfere with aviation frequencies.

On footage posted on You Tube, an air traffic controller made clear he sought to make contact with the UFO.

Read more of the article on The Daily Mail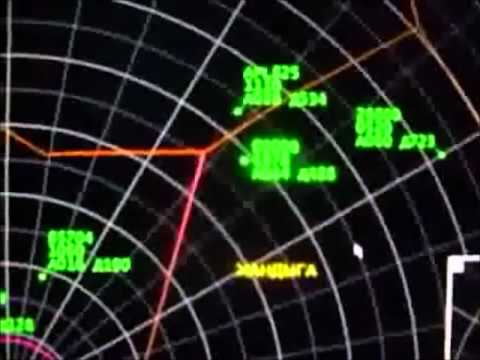 Translation:
"Radar system has demonstrated the speed of the object 9800 km / h, and the height of 19,780 meters. He changed direction? instantly and did not send any indefikatsionnyh no signals, and a secondary radar pointed object by default as the number 00000. Aviabort also stated that the object interfered with aviation frequencies, complicating the work of pilots and air traffic controllers. "
Related Reading:
15 December 2010, JellyBean @ 10:50 am
Check this out from the European Union Times website:
A new report circulating in the Kremlin today prepared for President Medvedev by Russian Space Forces (VKS) 45th Division of Space Control says that an upcoming WikiLeaks release of secret US cables details that the Americans have been "engaged" since 2004 in a "war" against UFO's based on or near the Continent of Antarctica, particularly the Southern Ocean.
According to this report, the United States went to its highest alert level on June 10, 2004 after a massive fleet of UFO's "suddenly emerged" from the Southern Ocean and approached Guadalajara, Mexico barely 1,600 kilometers (1,000 miles) from the American border. Prior to reaching the US border, however, this massive UFO fleet is said in this report to have "dimensionally returned" to their Southern Ocean "home base"…
You can read the whole article HERE
Personally I think that this is absolute hogwash. Another prime example of someone who claims they know someone who knows something and then hides behind secrecy.
If Wikileaks is going to reveal UFO information, it is most likely to be just the musings of bored diplomats on what the Norway Spiral was, thoughts on reported UFO sightings and also probably the musings of people from foreign governments.
I think that it is extremely unlikely that Wikileaks is going to have any explosive new evidence on the UFO subject.
Related Reading:
12 October 2010, JellyBean @ 9:55 am
« Newer Posts — Older Posts »