11 March 2009, JellyBean @ 9:40 am
This person has taken the time to look for crop circles which are clearly evident when using Google Earth. Some are quite good!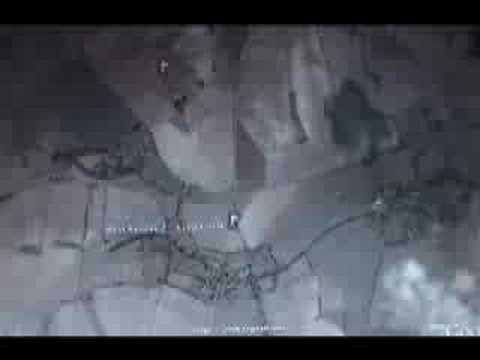 [ad#ad-1]
You can see a previous video on this site of crop circles on Google Earth by clicking here
Related Reading:
25 February 2009, JellyBean @ 12:39 pm
From Google Video:
Have you wondered about the possibility of the authenticity of Crop Circles? Have you wondered if they were created by beings from other planets? Did our world governments convince you that the 9,000+ crop circles that have appeared since the early 1980's, were the work of two men dragging bags around crops at night?
In Maurice Osborn's Crop Circle audio Visual presentation, Maurice will demonstrate how these perfectly formed, amazing, complex, geometrically accurate images, have left humankind with more than just pretty pictures!
http://video.google.com/videoplay?docid=4648118096940261221
[ad#ad-1]
Part 2 of his video will divulge that a "Message for Humans" been left, however, this message was changed by governments to deceive us. Maurice exposes the "truth" about the original message. The Star People have show through a special crop circle, that we have little time left to complete our important duties on Earth, as this crop circle shows the first four planetary orbits of our solar system, with planet Earth missing, from its third position orbit!
http://video.google.com/videoplay?docid=-3476526989180928496
Related Reading:
9 February 2009, JellyBean @ 8:01 am
Two spheres recorded by a television crew.
The two objects apparently disappeared as quickly as they came after they were done leaving their mark in the field.
Could this be evidence that UFO's do indeed form crop circles, or is this an elaborate hoax?
I do not know much more about this clip other than what is described in the info box on the channel. I do not know which TV crew it was or location of the video.
Related Reading:
23 January 2009, JellyBean @ 10:08 am
Despite denials from the UK government, the Queen and Prince Philip have always been interested in the mystery of crop circles. The Sun broke the news today when crop circle researcher Colin Andrews, an ex-local government engineer decided to speak up.
Andrews said that his book Circular Evidence was placed on a summer reading list prepared for the Queen. He also received a letter from her private secretary expressing the Queen's interest in crop circles.
Prince Philip also showed an interest in the subject. According to Andrews, he has a subscription to his crop circle newsletter.
Colin told the Sun newspaper: "What has infuriated me is that the MoD continues to deny the Royal Family took an interest in the subject when I know for a fact they did."
The Sun: ET throne home
Related Reading:
« Newer Posts — Older Posts »