23 June 2011, JellyBean @ 10:00 am
What the hell is this? Optical illusion, Project Bluebeam, Fata Morgana, mirage, fake?
An amazing video news report from China of an 'optical illusion' that appeared at approximately 5 PM, local time on Thursday in eastern China at the Tunxi section of the Xin'an River in Huangshan City, the mirage, a spectacular skyline of a city and mountains.
According to the news report in the video, the latest 'optical illusion', one of several that have been recently seen in the area. We wondered, does anyone know the identity of the 'mystery' city? Was the optical illusion a 'real city'?

Video of 'city skyline' optical illusion filmed in Huangshan, China, on Thursday, June 16, 2011:

In 2005, an earlier 'optical illusion' was seen by thousands of residents of Penglai City for 'four hours'. The illusion or mirage, clear enough to see "bustling cars as well as crowds of people all clearly visible'.
It must be noted that some people have raised concerns about this story and video. All reports of this story cite the link below. We cannot find any verifiable Chinese source for this story either…
Source: Death By 1000 Papercuts
Related Reading:
21 June 2011, JellyBean @ 5:43 am
This video is provided by Liupanshui TV,showing a lake monster spotted in Zangkejiang River flowing through Liupanshui,a small city located in the southwest of China.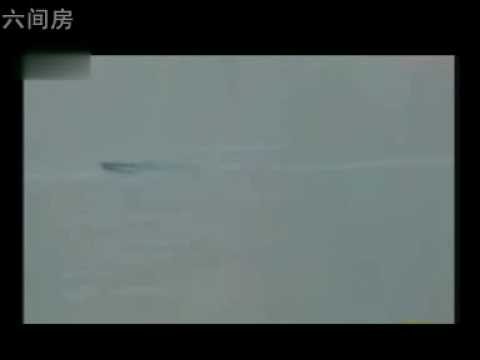 Rumors say the monster sank a cargo ship,leaving a crewman dead.A witness estimates the monster is about 8-meter long.
It looks like a giant python, doesn't it?
Related Reading:
15 June 2011, JellyBean @ 8:47 am
Is this clever fakery, or did these Chinese people really see something strange in the sky?
A mysterious video uploaded to Youtube is still not receiving much attention and is leaving more questions than answers almost a year after it was shot. The video shows what appears to be two distinct worm-like forms glowing and floating in the clouds. While we can't say exactly what they are, a few viewers have compared them to dragons.
This mysterious footage which appears to show two massive glowing eels swarming around in the clouds was first uploaded last year and somehow strangely never made it into the mainstream of the paranormal news circuit. Nonetheless, looking at it now this appears to be one of the stranger videos ever seen from China. But what could these mysterious shapes be?
Read more on Unexplainable.net
Related Reading:
3 May 2011, JellyBean @ 7:07 am
Mr Hwang, a 66-years-old fisherman who has lived in the area, said he has never seen anything like this in his whole life.
He was talking about the strange 55 feet long fish which has been found on the seashore of Guangdong, China.
According to a local newspaper, the big fish weighs at least 10,000 pounds. One oddity is that the fish was tied with ropes when it was first found.
People from all over have flocked to see the strange specimen since its discovery, despite its foul smell.
The people living in the area think the fish was caught by some fisherman but was abandoned due to its heavy weight, hence the ropes.
Due to the serious decay of the fish's body, it is almost impossible to identify the species, according to the local newspaper.
Related Reading:
« Newer Posts — Older Posts »