18 April 2011, JellyBean @ 2:35 pm
A new video from Russia supposedly showing a really small, mangled alien corpse.
"Russia, the republic of Buryatia, Kabanskiy district, an urban type Kamensk! The guys in the woods behind the village, obnaruzheli UFO!"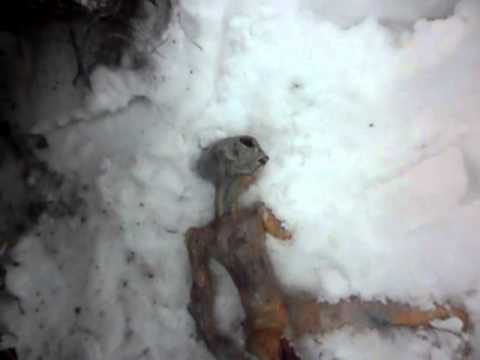 Fact or faked?
Write a comment
You need tologin.