29 May 2009, JellyBean @ 4:17 pm
Here is a subject I have not covered on Level Beyond before, and is indeed quite neglected by most paranormal/fortean websites. I hope you enjoy today's topic as much I have have!
Mike Hallowell talks about the psychology, and fortean aspects, of childhood imaginary friends.
The Weird Weekend is the annual conference of the Centre for Fortean Zoology (CFZ) held in rural North Devon.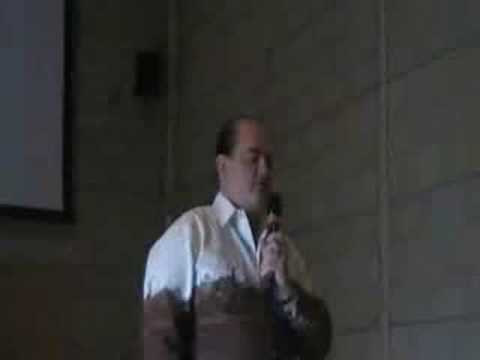 You can check out all 28 hours of the conference on the CFZTV Youtube channel.
There is a fascinating article by Mike Hallowell in the latest Fortean Times, about imaginary friends, which he has covered in his book Invizikids. One interesting observation he has made is that, despite this being a big subject area, it is poorly studied by Forteans, who would normally get excited about just a handful of odd cases elsewhere.
Mike is a leading Fortean researcher based in South Shields who has had a long-running column in the local newspaper and a write-up of his childhood friends sparked a lot of interest that snowballed into the book.
See more about Mike and his latest interview at Damn Data.
Write a comment
You need tologin.