18 November 2010, JellyBean @ 10:09 am
German film crew exhumes Kaufman's body – hoax or fact?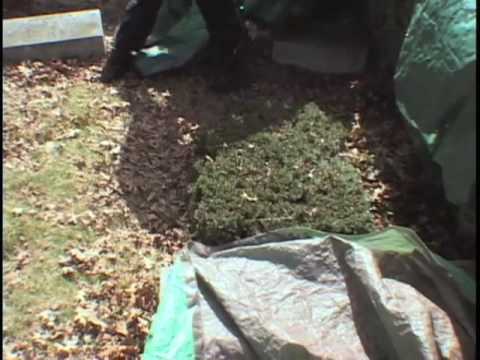 Andy Kaufman was an American entertainer, actor and performance artist. While often referred to as a comedian, Kaufman did not consider himself one.
At Thanksgiving dinner with his family on Long Island in November 1983, several family members grew concerned over Kaufman's persistent coughing during the dinner, and openly expressed worry about it. Kaufman claimed to them that he had the cough for nearly a month, but also claimed that an initial visit to his doctor told him that nothing was wrong.
After returning to Los Angeles, Kaufman consulted a physician where he checked himself into Cedars-Sinai Hospital for a series a medical tests and a few days later, he was diagnosed with a rare type of lung cancer. Despite his doctor's prognosis that there was no hope for recovery, he was committed to fighting the disease until his death. After audiences were shocked by his gaunt appearance during his performances in January 1984, Kaufman acknowledged having an unspecified illness, which he hoped to cure with "natural medicine" including an all-fruit and vegetables diet, among other measures.


Kaufman received palliative radiotherapy, but by then the cancer had rapidly spread from his lungs to his brain. His last resort was "psychic surgery", a debunked procedure that includes the use of sleight of hand, performed in Baguio, Philippines, in March 1984. Kaufman died in a hospital in Los Angeles on May 16, 1984 of kidney failure, caused by metastasized large cell carcinoma, and was interred in the Beth David Cemetery in Elmont, New York (Long Island). He was 35 years old.
Because he kept the true nature of his illness a secret—almost until the day he died—fans have, over the years, doubted Kaufman's death, thinking that he staged it as the ultimate Andy Kaufman stunt. At the time, lung cancer was considered rare for non-smokers to contract, and it is also rare in people under the age of 40.
Andy Kaufman allegedly told many people—including Bob Zmuda—that he wished to fake his own death prior to his actual death. This has caused some fans to believe Kaufman is still alive. Kaufman himself purportedly claimed that if he were to fake his death, he would return 20 years later.

The 1999 Jim Carrey film Man on the Moon leaves the question open-ended. "Tony Clifton" performed a year after Kaufman's death at The Comedy Store benefit in Kaufman's honor, with members of his entourage in attendance. Bob Zmuda has acknowledged "death hoax" rumors over the years quite tongue-in-cheek, admitting that Kaufman and he had discussed faking his death at times and that he seemed "obsessed with the idea", but he maintains the opinion that Kaufman truly did die and his death was not faked. Bob Zmuda claims he does not think he would be cruel enough to go this long without making contact with his family if he were still alive. His official website states that his death was not a hoax and he did die.
During the 1990s, "Tony Clifton" made several appearances at LA nightclubs, prompting speculation that perhaps Kaufman was still alive and working under the makeup. Jim Carrey stated on the NBC special Comedy Salute to Andy Kaufman that the Clifton character had been passed on by Kaufman to Bob Zmuda while he was still alive. Kaufman's death certificate is on file with the Los Angeles County Department of Health Services and is also available on the popular website The Smoking Gun.
Read more about Andy Kaufman on Wikipedia
Thanks to Weird Things for the heads-up
Write a comment
You need tologin.