24 January 2011, JellyBean @ 11:36 am
I have had a number of people writing to me asking about the recent article doing the rounds on the web concerning the Chinese TV report on an impending UFO disclosure by Obama. Take a look at the CCTV report here: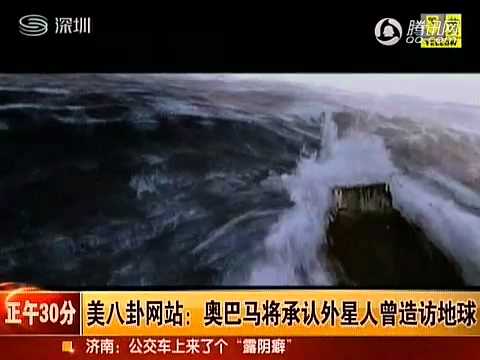 As you can see, Chinese TV did indeed report on disclosure. A closer look at their source reveals a problem. Xinhua is quoting an article that was put up on Allnewsweb in December, and then made popular on January 21 by Alfred Lambremont Webre on the Examiner website.
All News Web and it's author Michael Cohen are known to release articles which are questionable at best and downright fake at worst. Articles are often written without any references or verifiable sources. Articles appearing on the Examiner are also pretty 'iffy'.
When translating the TV news report, the anchor clearly says in Chinese:
"A US tabloid site reveals Obama will acknowledge UFO visitations…"
The question then comes up: Why would Chinese TV report on what a U.S. tabloid says?
At present the Chinese premier, Hu Jintao is in the US to hold various talks. It is my opinion that the Chinese are using this story to poke fun at the US which in turn makes China look better – particularly in the eyes of the Chinese people.
The TV report was not meant to be taken seriously by the Chinese viewers, and it should not be taken seriously by anyone with an interest in UFO subjects.
Write a comment
You need tologin.