13 December 2011, JellyBean @ 4:40 am
A Saudi woman was beheaded on Monday following a conviction of practicing sorcery, which the ultra-conservative kingdom bans.
The Saudi Arabia's interior ministry announced the exectution of Amina bint Abdulhalim Nassar which took place in the northern province of Jawf for "practicing witchcraft and sorcery".


This brings the number of executions in the kingdom up to 73 this year, Amnesty International said. The exact number of women executed remains unknown, but another woman was beheaded in October after being convicted of killing her husband by setting his house on fire.
"The charges of 'witchcraft and sorcery' are not defined as crimes in Saudi Arabia," said Philip Luther, Amnesty's interim director of the Middle East and North Africa.
"To use them to subject someone to the cruel and extreme penalty of execution is truly appalling," he said in a statement, stressing the "urgent need" to stop executions.
Saudi Arabia's strict interpretation of Islamic Shariah law calls for the death penalty for offenses such as rape, murder, apostasy, armed robbery and drug trafficking.
Related Reading:
21 May 2011, JellyBean @ 3:48 am
Dear Mr Camping
Just a note to let you know that we are still here and the earthquake hasn't happened.
"And he said unto them, It is not for you to know the times or the seasons, which the Father hath put in his own power."
Acts 1:17 (King James Version)
"And saying, Where is the promise of his coming? for since the fathers fell asleep, all things continue as they were from the beginning of the creation."
2 Pet 3:4
And to those who believed Mr Camping's prophecy, we have this to say:
"You may say to yourselves, "How can we know when a message has not been spoken by the LORD ?" If what a prophet proclaims in the name of the LORD does not take place or come true, that is a message the LORD has not spoken. That prophet has spoken presumptuously. Do not be afraid of him."
Deuteronomy 18:20-22 (NIV)
Keep your faith and do not be led astray by false prophets!
Regards
Levelbeyond Staff
Related Reading:
20 May 2011, JellyBean @ 7:06 am
Well tomorrow is the big day! Well at least that is what Harold Camping and his eBible Fellowship members believe. According to the group, tomorrow is going to be Judgement Day!
We previously reported on this and speculated on why this prophecy is biblically incorrect.
Later Weird World News offered Harold Camping and his followers a challenge. If they TRULY believe in what they say, then they should donate all their worldly possessions to James Smith who would use the proceeds to support various charities. You can read the open letter to Harold Camping and his church members HERE.


Until now WWN have had one wishy-washy response which did not put their worldly possessions where their mouths were (so to speak). Not a single church member, or Harold Camping himself have taken them up on the challenge.
From this I can conclude that there must be a little niggling feeling of doubt in their minds. After all Harold Camping previously predicted that the Rapture would occur in September 1994…
In an article "Is Harold Camping and Family Radio a Cult?", the evangelical Got Questions Ministries opposed Camping's teachings because they believe his entire method of Bible interpretation is flawed:
"Harold Camping employs an allegorical method of interpreting Scripture. Because of this method, the meaning of any Scripture passage is purely subjective, subject to the mind and imagination of the person. … Camping's use of an allegorical method of interpretation for Scripture, and especially for unfulfilled prophecy, is fatally flawed. It undermines the very nature of communication. God gave us His Word to communicate very specific information."
According to Camping, the Christian Rapture will take place on May 21, 2011 and that the end of the world will take place five months later on October 21, 2011.
Followers of Camping claim that around 200 million people (approximately 3% of the world's population) will be raptured. As for the remainder of the human population, Camping himself believes in annihilationism, which is the view that those who are not saved will simply cease to be conscious rather than spend eternity in Hell.
Those who were "unsaved" and died prior to May 21 will not be affected by or experience the Rapture or the end of the world.
So what will I be doing tomorrow?
I am off to do a spot of shopping and then a bit of writing…
Related Reading:
2 March 2011, JellyBean @ 11:15 am
Looking at Colton Burpo today you would never know that he almost died as a four year old in 2003. This week Fox News' Gretchen Carlson broke the story that heaven definitely exists.
A boy who almost died from a ruptured appendix has said he met the dead sister he did not know existed.

Four-year-old Colton Burpo was misdiagnosed with flu while his family, from Imperial, a small town in Nebraska, were on a trip to Colorado. By the time they returned home he was seriously ill and had to undergo emergency surgery twice.

While he was in surgery his parents, Todd and Sonya, prayed, believing they were going to lose their son. However, when Colton recovered he astonished them by describing scenes of them praying while he was being operated on.

Read more of this amazing story on Daily Mail
http://www.dailymotion.com/video/xh4v0r
and…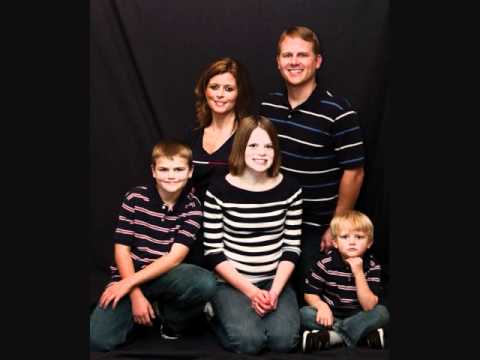 The Burpo family has now written a book about the experience and Colton, aged 11, continues to share his experiences of heaven.
Related Reading:
« Newer Posts — Older Posts »