8 August 2011, JellyBean @ 7:20 am
That's correct – there are only 500 days left until the end of the Mayan Calendar. What will it bring? End of the world, new spiritual level, nothing at all?
For a frank look at the various theories about what could lie in store for 2012 and the end of the Mayan Calendar, check out an excellent website called 2012 Reviews. They even have articles debunking 2012.
Interested in tracking the latest earth changes? They have a Facebook page which has additional content dealing with earth changes and anything else which may point to changes taking place in 2012.
Related Reading:
3 June 2011, JellyBean @ 8:24 am
"When White Buffalo Calf Woman promised to return again, she made some prophecies at that time One of those prophesies was that the birth of a white buffalo calf would be a sign that it would be near the time when she would return again to purify the world.
What she meant by that was that she would bring back harmony again and balance, spiritually. No matter what happens to Miracle in the coming months and years, Joseph Chasing Horse says the birth is a sign from the Great Spirit and the ensuing age of harmony and balance it represents cannot be revoked." – Joseph Chasing Horse
Read more on the White Buffalo Woman story here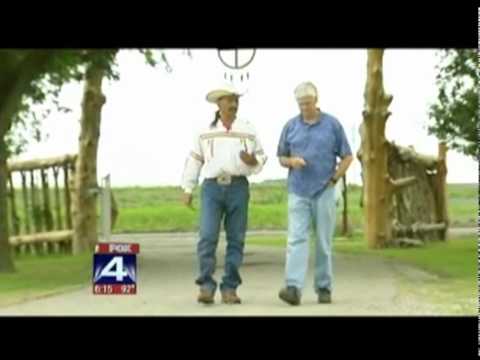 A white buffalo, an animal rich in the lore of Native Americans and sacred to many tribes, was recently born in Texas.

Arby Little Soldier said the remarkable animal was born on his ranch near Greenville, about an hour northeast of Dallas, in the middle of a thunderstorm on May 12.

White buffalo are extremely rare. To be considered sacred they must also have certain markings.

"And that is black nose, black eyes and black-tipped tail. Not the pink eyes or the blue eyes or the pure albino," he said. "This one here is the full one that's counting now. He'd be the third. And the fourth in our Native American prophecy that is the end of the last days."

Little Soldier would like the name the calf Lightning Medicine Cloud, but he must wait until tribal leaders from around the country gather at his ranch to determine what prophecy the animal brings.

The rancher grew up on a reservation in North Dakota. He said his great grandfather was the son of the legendary Chief Sitting Bull.

He and his wife now maintain a herd of about 1,600 bison in North Dakota, selling meat and byproducts. They keep just a small show herd in Texas.

The Little Soldiers believe the last true sacred white buffalo, a female named Miracle, was born in 1994 in Wisconsin.

"They called it back when Miracle was born a pilgrimage. And now we understand a pilgrimage of people who want to come and take the walk and see him in the right way but not a tourist attraction," said Patricia Little Soldier.

Source: MyFoxdfw
Interview with Bill Means of the American Indian Movement about the Lakota legend of the White Buffalo Calf Woman: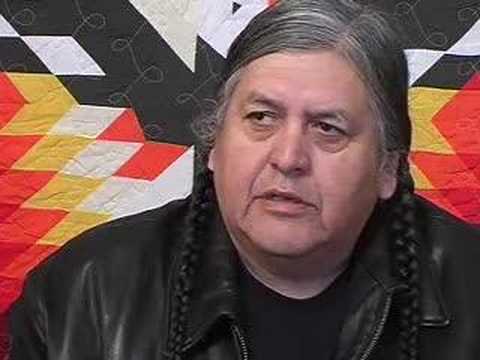 Chief Arvol Looking Horse, 19th generation Keeper of the Sacred White Buffalo Calf Pipe. The leader of the Lakota Dakota Nakota Oyate, the great Sioux nation, is a man with a vision. :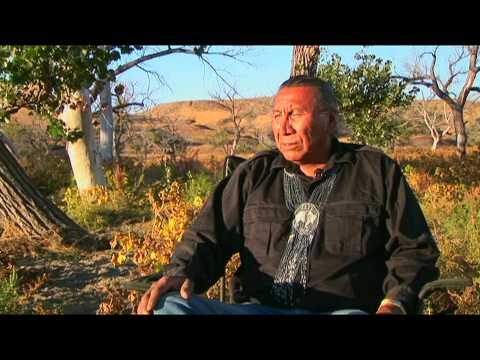 Related Reading:
21 May 2011, JellyBean @ 3:48 am
Dear Mr Camping
Just a note to let you know that we are still here and the earthquake hasn't happened.
"And he said unto them, It is not for you to know the times or the seasons, which the Father hath put in his own power."
Acts 1:17 (King James Version)
"And saying, Where is the promise of his coming? for since the fathers fell asleep, all things continue as they were from the beginning of the creation."
2 Pet 3:4
And to those who believed Mr Camping's prophecy, we have this to say:
"You may say to yourselves, "How can we know when a message has not been spoken by the LORD ?" If what a prophet proclaims in the name of the LORD does not take place or come true, that is a message the LORD has not spoken. That prophet has spoken presumptuously. Do not be afraid of him."
Deuteronomy 18:20-22 (NIV)
Keep your faith and do not be led astray by false prophets!
Regards
Levelbeyond Staff
Related Reading:
20 May 2011, JellyBean @ 7:06 am
Well tomorrow is the big day! Well at least that is what Harold Camping and his eBible Fellowship members believe. According to the group, tomorrow is going to be Judgement Day!
We previously reported on this and speculated on why this prophecy is biblically incorrect.
Later Weird World News offered Harold Camping and his followers a challenge. If they TRULY believe in what they say, then they should donate all their worldly possessions to James Smith who would use the proceeds to support various charities. You can read the open letter to Harold Camping and his church members HERE.


Until now WWN have had one wishy-washy response which did not put their worldly possessions where their mouths were (so to speak). Not a single church member, or Harold Camping himself have taken them up on the challenge.
From this I can conclude that there must be a little niggling feeling of doubt in their minds. After all Harold Camping previously predicted that the Rapture would occur in September 1994…
In an article "Is Harold Camping and Family Radio a Cult?", the evangelical Got Questions Ministries opposed Camping's teachings because they believe his entire method of Bible interpretation is flawed:
"Harold Camping employs an allegorical method of interpreting Scripture. Because of this method, the meaning of any Scripture passage is purely subjective, subject to the mind and imagination of the person. … Camping's use of an allegorical method of interpretation for Scripture, and especially for unfulfilled prophecy, is fatally flawed. It undermines the very nature of communication. God gave us His Word to communicate very specific information."
According to Camping, the Christian Rapture will take place on May 21, 2011 and that the end of the world will take place five months later on October 21, 2011.
Followers of Camping claim that around 200 million people (approximately 3% of the world's population) will be raptured. As for the remainder of the human population, Camping himself believes in annihilationism, which is the view that those who are not saved will simply cease to be conscious rather than spend eternity in Hell.
Those who were "unsaved" and died prior to May 21 will not be affected by or experience the Rapture or the end of the world.
So what will I be doing tomorrow?
I am off to do a spot of shopping and then a bit of writing…
Related Reading:
« Newer Posts — Older Posts »