30 January 2012, JellyBean @ 5:12 am
A minister has performed a second exorcism at a haunted house in Scotland yesterday.
According to residents the ghostly goings-on got worse following his first attempt.


The Reverend Keith Mack performed special blessings at the property a fortnight ago.
But he was called back when Vicky Dann and her daughters, Jenna, 18, and Emma, 11, continued to see ghosts in the house in Dalkeith, Midlothian.
Mr Mack, of the town's St John's and King's Park Church, spent about an hour saying prayers in each room yesterday.
He said: "We have blessed a few houses, and it seems to have done the trick. However, it doesn't seem to have worked fully here."
Vicky, 40, said the family started seeing ghosts, including a man in a black suit and a blonde in a white nightie, about two years ago.
She said: "Every time we take pictures in the house we either get orbs or people we don't know in them. Sometimes you can sense that somebody is watching you."
Mr Mack said if the second exorcism failed to work, he would speak to other ministers to "see what they would do".
Vicky wasn't too hopeful that the blessings would drive out the spirits, saying: "After the minister was here the last time, it got much worse."
Related Reading:
21 January 2012, JellyBean @ 9:15 am
A Wisconsin man charged with domestic abuse told cops that a "ghost" was actually responsible for injuries suffered by his wife, according to police.
The bizarre claim by Michael West, 41, did not prevent the Fond du Lac man's arrest for strangulation, battery, disorderly conduct, and resisting arrest.


According to a January 18 criminal complaint, West and his spouse got into an argument Sunday that turned violent.
The victim told cops that West twice strangled her, and that he punched her in the face when she tried to dial 911.
When cops arrived at the couple's home, the crying woman was bleeding from the nose and had blood on her Packers jersey.
During police questioning, West claimed his wife sustained her injuries to her face and neck during several falls.
When pressed by a cop–who pointed to marks on the woman's neck–the intoxicated West shifted his story.
"A ghost did it," he said.
In light of the apparition claim, officers sought to place West in custody.
After a struggle, he was handcuffed and transported to the county lockup, where he remains in custody in lieu of $1000 bail.
Related Reading:
18 January 2012, JellyBean @ 6:15 am
Paranormal investigators are studying a video said to show a ghostly-looking figure resembling Princess Diana in a stained glass window.
The video was shot in a Glasgow church by Chinese tourists who did not notice the Diana image until they played their holiday video back when they got home.
Paranormal writer Michael Cohen – who was sent the video – said it was one of the "clearest" paranormal images he had come across.
He said: "The footage is currently being examined by myself and other researchers to ascertain if it is a genuine ghost capture. It might be a bizarre optical illusion, but then again, it could be a ghost – possibly Princess Diana's.
"Ghosts often appear in places connected to their lives and families. Ghosts might appear to warn individuals, groups and even entire nations of possible impending danger."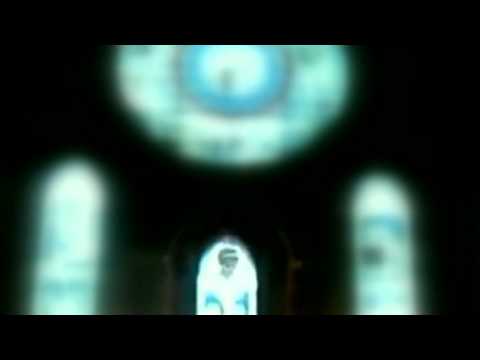 Related Reading:
5 December 2011, JellyBean @ 6:40 am
Many students in the Phu Yen Province of Vietnam have fainted after claiming that a toilet inside their dorm is haunted and they have seen ghosts.
Phan Van Tho, headmaster of the Son Hoa Ethnic Boarding High School in Son Hoa District confirmed that a large number of boarding students have fainted or screamed at nights from unknown causes during the past month. The time they acted strange was usually from about 8 pm to 11 pm every night, Tho said.
The first victim of the awful situation is K Pa Ho Luon, of Son Dinh Commune. One night in early November, after coming back to his dorm room from the toilet area, Luon fell down to the floor, talked nonsense, scratched against the floor and walls with his two hands, and then passed out.
After being hospitalised at the Son Hoa General Hospital, Luon recovered and told everyone that he had met a ghost in the restroom.
Many other students later suffered the same condition as Luon, and there was a case in which 12 students collapsed unconscious at the same time. Such a situation caused an atmosphere of fear among students and many dared not stay in the dormitory but hired houses or rooms outside the school.
Many students have been so haunted by 'the ghosts' that they dare not sleep alone or go to the restrooms after dark.
All of the fainted students were taken to the hospital for emergency treatment, Tho said. Tho could not explain what had really happened to his students but he rejected the rumour that the schools' toilet area was haunted.
The school's management has held meetings with parents and students to call on them to stay calm, pending an investigation by relevant agencies.
According to doctors at the hospital, some students might have passed out because of hypocalcaemia (low calcium levels in blood).
Related Reading:
« Newer Posts — Older Posts »