16 August 2011, JellyBean @ 5:04 am
Just listen to this! Talk about hiding things in plain sight, and laying out the agenda. Here we see Nobel Prize winner Paul Krugman actually saying that an alien invasion would see the economy sorted in 18 months, even if they had to come out and admit there was no threat after that time!!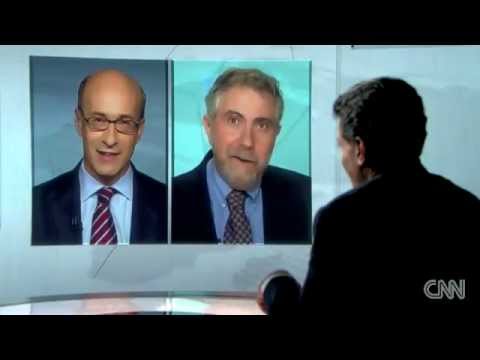 This comes on the day after NWO science puppet, Michio Kaku, hyped the alien invasion scenario and how it would help bring about a global governance!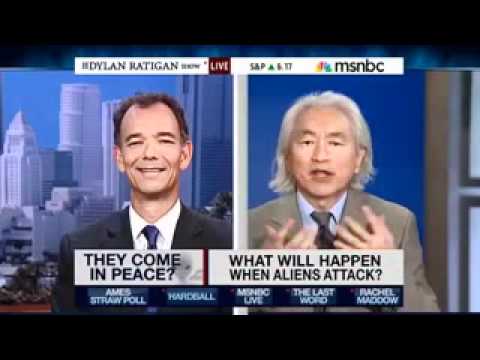 There is something in the offing here people, we are seeing the ground work being laid right now.
And never forget Werner Von Brauns famous statement about how the last card they would play would be a fake alien invasion!
Could this be Project Bluebeam happening?
Related Reading:
10 August 2011, JellyBean @ 5:24 am
Numbers stations (or number stations) are shortwave radio stations of uncertain origin. In the 1950s, Time magazine reported that the numbers stations first appeared shortly after World War II and were using a format that had been used to send weather data during that war.


Numbers stations generally broadcast artificially generated voices reading streams of numbers, words, letters (sometimes using a spelling alphabet), tunes or Morse code. They are in a wide variety of languages and the voices are usually female, although sometimes men's or children's voices are used.
Evidence supports popular assumptions that the broadcasts are used to send messages to spies. This usage has not been publicly acknowledged by any government that may operate a numbers station, although two QSLs have been received from numbers stations by shortwave listeners who sent reception reports to said stations, which is the expected behaviour of a non-clandestine station.
One of the most famous is UVB-76. Some time ago we wrote an article "Ultra-Secret Russian 'Doomsday' UVB-76 Station Hiccups Again".
……………………..
Lecture held at the Delft University of Technology in 2011.
This lecture serves as an introduction to the subject of "Numbers Stations". Mainly because of the time limit of around 60 minutes, including a Q&A.
Enjoy watching and listening to it.
Other examples of Numbers Station: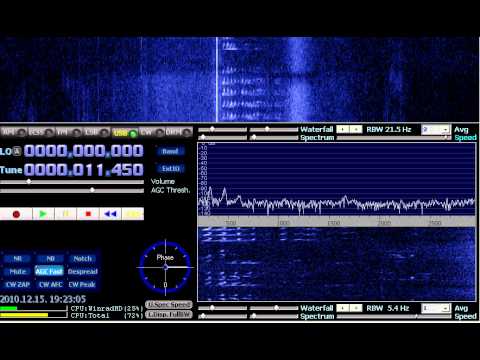 Related Reading:
8 August 2011, JellyBean @ 5:01 am
Very interesting article came out today on the Daily Mail. I can't wait to see what these recordings REALLY say!
Jackie Onassis believed that Lyndon B Johnson and a cabal of Texas tycoons were involved in the assassination of her husband John F Kennedy, 'explosive' recordings are set to reveal.
The secret tapes will show that the former first lady felt that her husband's successor was at the heart of the plot to murder him.


She became convinced that the then vice president, along with businessmen in the South, had orchestrated the Dallas shooting, with gunman Lee Harvey Oswald – long claimed to have been a lone assassin – merely part of a much larger conspiracy.
Texas-born Mr Johnson, who served as the state's governor and senator, completed Mr Kennedy's term and went on to be elected president in his own right.
The tapes were recorded with leading historian Arthur Schlesinger Jnr within months of the assassination on November 22, 1963, and had been sealed in a vault at the Kennedy Library in Boston.
The then Mrs Kennedy, who went on to marry Greek shipping tycoon Aristotle Onassis, had ordered that they should not be released until 50 years after her death, with some reports suggesting she feared that her revelations might make her family targets for revenge.
Read more at the Daily Mail
Related Reading:
2 August 2011, JellyBean @ 6:30 am
I came across this fascinating article published on the Discover Magazine site, and written by Adam Piore:
On a cold, blustery afternoon the week before Halloween, an assortment of spiritual mediums, animal communicators, and astrologists have set up tables in the concourse beneath the Empire State Plaza in Albany, New York. The cavernous hall of shops that ?connects the buildings in this 98-acre complex is a popular venue for autumnal events: Oktoberfest, the Maple Harvest Festival, and today's "Mystic Fair."


Traffic is heavy as bureaucrats with ID badges dangling from their necks stroll by during their lunch breaks. Next to the Albany Paranormal Research Society table, a middle-aged woman is solemnly explaining the workings of an electromagnetic sensor that can, she asserts, detect the presence of ghosts. Nearby, a "clairvoyant" ushers a government worker in a suit into her canvas tent. A line has formed at the table of a popular tarot card reader.
Amid all the bustle and transparent hustles, few of the dabblers at the Mystic Fair are aware that there is a genuine mind reader in the building, sitting in an office several floors below the concourse. This mind reader is not able to pluck a childhood memory or the name of a loved one out of your head, at least not yet. But give him time. He is applying hard science to an aspiration that was once relegated to clairvoyants, and unlike his predecessors, he can point to some hard results.
The mind reader is Gerwin Schalk, a 39-year-old biomedical scientist and a leading expert on brain-computer interfaces at the New York State Department of Health's Wads­worth Center at Albany Medical College. The ?Austrian-born Schalk, along with a handful of other researchers, is part of a $6.3 million U.S. Army project to establish the basic science required to build a thought helmet—a device that can detect and transmit the unspoken speech of soldiers, allowing them to communicate with one another silently.
Read the rest of the article on the Discover Magazine site
Related Reading:
« Newer Posts — Older Posts »