2 March 2011, JellyBean @ 11:15 am
Looking at Colton Burpo today you would never know that he almost died as a four year old in 2003. This week Fox News' Gretchen Carlson broke the story that heaven definitely exists.
A boy who almost died from a ruptured appendix has said he met the dead sister he did not know existed.

Four-year-old Colton Burpo was misdiagnosed with flu while his family, from Imperial, a small town in Nebraska, were on a trip to Colorado. By the time they returned home he was seriously ill and had to undergo emergency surgery twice.

While he was in surgery his parents, Todd and Sonya, prayed, believing they were going to lose their son. However, when Colton recovered he astonished them by describing scenes of them praying while he was being operated on.

Read more of this amazing story on Daily Mail
http://www.dailymotion.com/video/xh4v0r
and…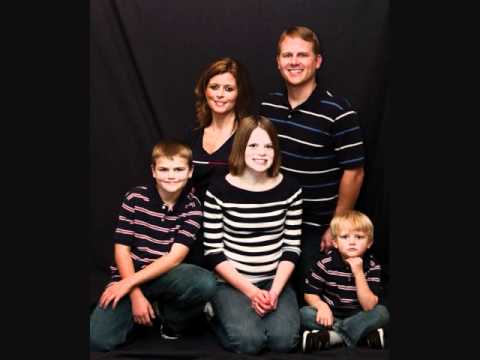 The Burpo family has now written a book about the experience and Colton, aged 11, continues to share his experiences of heaven.
Related Reading:
2 March 2011, JellyBean @ 10:12 am
Chris McCann and Family Radio believe that Judgement Day will take place on May 21, 2011.
McCann appeared on Coast to Coast AM today, telling George Noory that according to the Bible and without a doubt that the end is nigh!
According to an article on their website:
2 Peter 3:8:

But, beloved, be not ignorant of this one thing, that one day is with the Lord as a thousand years, and a thousand years as one day.

….

In 2 Peter 3:8, which is quoted above, Holy God reminds us that one day is as 1,000 years. Therefore, with the correct understanding that the seven days referred to in Genesis 7:4 can be understood as 7,000 years, we learn that when God told Noah there were seven days to escape worldwide destruction, He was also telling the world there would be exactly 7,000 years (one day is as 1,000 years) to escape the wrath of God that would come when He destroys the world on Judgment Day. Because Holy Infinite God is all-knowing, He knows the end from the beginning. He knew how sinful the world would become.

Seven thousand years after 4990 B.C. (the year of the Flood) is the year 2011 A.D. (our calendar).

4990 + 2011 – 1 = 7,000

[One year must be subtracted in going from an Old Testament B.C. calendar date to a New Testament A.D. calendar date because the calendar does not have a year zero.]

Thus Holy God is showing us by the words of 2 Peter 3:8 that He wants us to know that exactly 7,000 years after He destroyed the world with water in Noah's day, He plans to destroy the entire world forever. Because the year 2011 A.D. is exactly 7,000 years after 4990 B.C. when the flood began, the Bible has given us absolute proof that the year 2011 is the end of the world during the Day of Judgment, which will come on the last day of the Day of Judgment.

Amazingly, May 21, 2011 is the 17th day of the 2nd month of the Biblical calendar of our day. Remember, the flood waters also began on the 17th day of the 2nd month, in the year 4990 B.C.

Want to read the whole article? Click here to access the Family Radio article.
This is not the first time we have reported on the End Of The World. Check out other prophecies that never happened HERE and HERE.
I wonder if they have considered this:
"And he said unto them, It is not for you to know the times or the seasons, which the Father hath put in his own power."
Acts 1:17 (King James Version)
I wonder what answer this Christian group makes of that scripture?
I would also remind them of the scripture:
"And saying, Where is the promise of his coming? for since the fathers fell asleep, all things continue as they were from the beginning of the creation."
2 Pet 3:4
If this prophecy does not take place as predicted by this site, then this passage is applicable:
"You may say to yourselves, "How can we know when a message has not been spoken by the LORD ?" If what a prophet proclaims in the name of the LORD does not take place or come true, that is a message the LORD has not spoken. That prophet has spoken presumptuously. Do not be afraid of him."
Deuteronomy 18:20-22 (NIV)
Related Reading:
2 March 2011, JellyBean @ 10:09 am
Have you noticed that recently there have been an increase in the number of UFO sightings/interactions? I wonder if we are close to a time when aliens will contact us in a way that everyone will believe.
This incident is a little difficult to believe … but who knows?!
Air traffic controllers in Siberia claim they were buzzed by a high-speed UFO with a female sounding alien who spoke in an unintelligible cat-like language.

The mystery object suddenly burst onto flight monitors over the remote Russian diamond capital of Yakutsk.

It was shown flying at a speed of slightly over 6000 mph, and rapidly changing direction in the early morning sky, it is claimed.

The UFO was logged at a height of 64, 895 feet above sea level and appeared to interfere with aviation frequencies.

On footage posted on You Tube, an air traffic controller made clear he sought to make contact with the UFO.

Read more of the article on The Daily Mail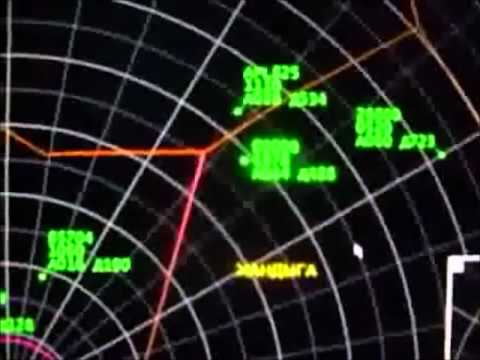 Translation:
"Radar system has demonstrated the speed of the object 9800 km / h, and the height of 19,780 meters. He changed direction? instantly and did not send any indefikatsionnyh no signals, and a secondary radar pointed object by default as the number 00000. Aviabort also stated that the object interfered with aviation frequencies, complicating the work of pilots and air traffic controllers. "
Related Reading: