31 May 2009, JellyBean @ 12:09 pm
Who was the hunchbacked priest who said Mass in the church in Neston, Cheshire and then disappeared inexplicably from the vestry? Who did Teresa Higginson allow into the church that one day?
Incredible, but true!
Click on the link in the side bar to subscribe for free to the podcast.
Stay tuned for other shows and clips.
Read more on Teresa Higginson:
THE SUPERNATURAL OMNIBUS: Edited, with an Introduction, by MONTAGUE SUMMERS (see Introduction)
Related Reading:
Podcast: Play in new window | Download
29 May 2009, JellyBean @ 4:17 pm
Here is a subject I have not covered on Level Beyond before, and is indeed quite neglected by most paranormal/fortean websites. I hope you enjoy today's topic as much I have have!
Mike Hallowell talks about the psychology, and fortean aspects, of childhood imaginary friends.
The Weird Weekend is the annual conference of the Centre for Fortean Zoology (CFZ) held in rural North Devon.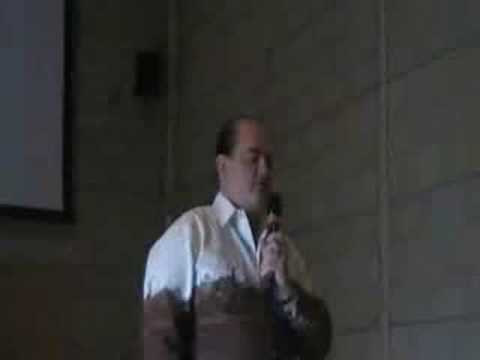 You can check out all 28 hours of the conference on the CFZTV Youtube channel.
There is a fascinating article by Mike Hallowell in the latest Fortean Times, about imaginary friends, which he has covered in his book Invizikids. One interesting observation he has made is that, despite this being a big subject area, it is poorly studied by Forteans, who would normally get excited about just a handful of odd cases elsewhere.
Mike is a leading Fortean researcher based in South Shields who has had a long-running column in the local newspaper and a write-up of his childhood friends sparked a lot of interest that snowballed into the book.
See more about Mike and his latest interview at Damn Data.
Related Reading:
28 May 2009, JellyBean @ 4:48 pm
UFO – Extraterrestrial Contact
Former Canadian Defense Minister Paul Hellyer
Exposing the truth regards to UFO / Unidentified Flying Objects & Extraterrestrial Life.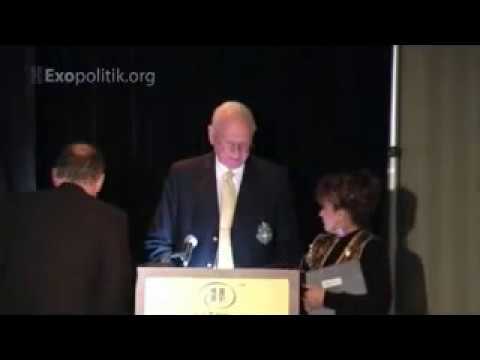 Recorded at the April 2008 X-Conference at the National Press Club, Washinghton D.C
Disclosure Project was set up and headed by Dr. Steven Greer in 1993. To date, several hundred such witnesses have been identified throughout the world and spanning every branch of the armed services, the NRO, DIA, CIA, NASA, the former USSR, and other agencies and countries.
High-level witnesses include Doctors, Scientists, Goverment Officials testomonies.
More interesting interviews:
http://www.projectcamelot.org/
Related Reading:
27 May 2009, JellyBean @ 4:13 pm
In his latest article, Anthony Bragalia claims that recently discovered documents have revealed that following the alleged Roswell UFO crash in 1947 the government initiated studies on a new mystery material known as 'memory metal'.
"Newly discovered documents reveal that in the months immediately following the purported 1947 UFO crash at Roswell, secret government studies began on a material that was previously unknown to science."
Read more about this on Anthony's blog
Thanks to Unexplained Mysteries for the heads-up!
Related Reading:
Older Posts »